Reddit confirms submission to SEC for IPO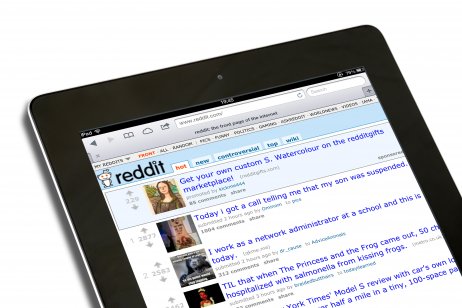 Social news website and online message boards operator Reddit has submitted a draft registration statement with the Securities and Exchange Commission (SEC) for a proposed initial public offering (IPO) of its common stock.
The number of shares and price range for the proposed offer have yet to be determined.
The initial public offering is expected to occur after the SEC completes its review process, subject to market and other conditions.
Reddit was not, for regulatory reasons, able to say anything further.
Expected valuations
Back in September, Capital.com reported that Reddit was seeking to hire investment bankers and lawyers for an initial share sale in New York.
In August, the company was valued at $10bn (£7.56bn) in a private fundraising event. It was reported in September that Redditt was hopeful that the valuation would be closer to $15bn by the time of an IPO in early 2022.
The San Francisco-based company saw its profile rise dramatically this year after retail investors flocked to its message boards for tips on trading GameStop (GME) and other meme stocks.
The Reddit community shares content by posting stories, links, images and videos. Comments and posts are then upvoted or downvoted so that the most interesting content rises to the top.
It has been a stellar year for Reddit. According to the Wall Street Journal, Reddit averaged 52 million active users in October – up 44% on the same month a year earlier.
Read more: Reddit plans IPO in New York