Reborn Coffee IPO prospectus makes magnetised water claim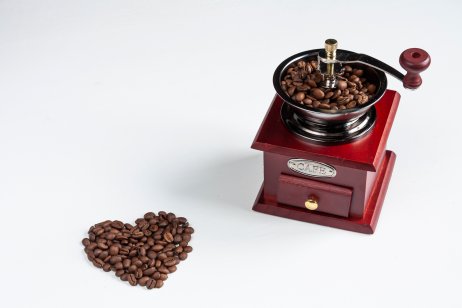 Beverage chain Reborn Coffee filed an initial public offering notice with the US Securities and Exchange Commission last week stating it uses "magnetised water" to clean beans before roasting for health and better taste, a claim some in the scientific community question.
Reborn Coffee, which applied for a listing on the Nasdaq Capital Market under the ticker REBN, stated in its S1/A that as a "result of this process, we believe that the water increases its hydration and ability to absorb into organic material."
Bryan Quac Le, a food scientist and author of 150 Food Science Questions Answered questioned the statement, saying magnetised water is "more hypothetical than theory."
In an interview with Capital.com, Le said he was sceptical of any claims regarding magnetised water.
Claims debunked
"There are controversial studies about magnetised water, and they leave many, many strong questions" about its claims. Capital.com provided Le with a copy of Reborn Coffee's S1 before the interview.
Magnetised water, Le explained, is diamagnetic, as are most molecules. The molecules of water are also dipolar, meaning they tend to attach to each other since opposite electrical charges attract. The water molecules can only be influenced by very strong superconducting magnets.
Proponents of using magnetised water say it helps balance the body's pH levels, alleviates coughs, bronchitis, and certain types of fever, improves circulation, decreases blood pressure and aides in the treatment of diabetes.
Brea, California-based Reborn Coffee did not reply to questions emailed by Capital.com which included a summary of Le's critique.
The company's website states: "The chemical profile of a coffee bean changes three times before it is brewed. From its original bean form, on to the sprouting phase and then into the roaster. Our chemist was able to carefully catalog optimal conditions during each phase and managed to devise an extraordinarily decadent roast."
Expansion plans
The website says every stage of its process representing a "significant impact to the taste of our coffee from the aroma to the finish. The coffees that are treated by our Reborn process carry higher quality and are proved to be more complex, flavourful, yet clean and delicate in taste."
The company said in its SEC filing that it currently operates seven retail locations and kiosks in California but expects to begin expanding to 40 company-operated locations by next year, while focusing "on serving high-quality, specialty-roasted coffee."
Reborn Coffee said that, as of September 30, its seven locations were company-operated, but added it expects to begin franchising in 2022.
IPO size not revealed
Coffee drinkers can also order online. Offerings include a $6 three-pack sample to $59 for a box of 36 Valencia Blend.
Its S1 didn't state the expected size of the IPO or price range of stocks when it goes public at an unknown date. EF Hutton is the book manager. The company said it plans to offer units consisting of one share of common stock and one warrant to purchase a share of common stock.
The paperwork stated that for the nine months ending 30 September, Reborn Coffee lost $42.5m on revenue of $41.5m. Compared to the same nine months in 2020, the company had a loss of $850,405 on revenue of $500,099.
The company recently raised prices citing the cost of raw green coffee. Additionally, the announcement said, labour and transportation costs have increased.
Coffee in the US
It estimated more than 60% of Americans drink coffee daily. It's common for drinkers to consume three servings each and more than 400 million cups are consumed daily, according to a recent study.
More than one-third of coffee drinkers prefer black coffee, the study said.
Le said there's no recipe for a perfect cup of Joe, not gourmet beans or fancy water.
"It comes down to individual taste," he said. "Some like their coffee bitter, others not so. It's a personal taste like a good wine."