"Indian realty, infrastructure firms may sparkle this week"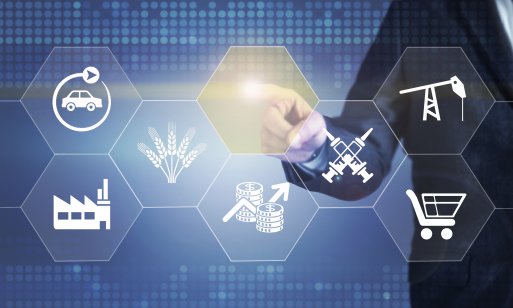 Analysts tracking the Indian stock markets expect real estate developers, domestic banks, infrastructure firms and automobile manufacturers to shine this week, and are urging investors to judiciously navigate the power sector.
Forthcoming corporate earnings updates will influence share prices on most days, they added.
Even if the broader markets tend to consolidate, sector-specific moves "in realty, (state-run) banks, select private (lenders), financial services stocks, infrastructure (companies), and (automakers) cannot be ruled out," according to Gemstone Equity Research and Advisory Services chief analyst Milan Vaishnav.
"We may even see the pharma pack trying to consolidate its performance over the coming days," Vaishnav said in a note to clients, published on the brokerage firm's website.
Firms to flood the street with Q2 earnings
"D-Street would be all ears to any management insights to forecast the future earnings trajectory," Samco Securities said in a note to clients, which was emailed to Capital.com.
"With anticipation that companies would keep up their momentum from the previous quarter into the second quarter (Q2), investors may see whipsaw movements in the stock next week as results beat or miss market expectations. Investors should stay put and focus more on the long term rather than on short-term headwinds," Samco's head of equity research Yesha Shah wrote in the note.
Chasing energy firms amid a power crisis
Market players should "avoid" making "aggressive investments" in power sector stocks that have already experienced significant gains, Shah advised. Energy stocks were boosted last week amid a power crisis, with the S&P BSE Power Index advancing 6.82%.
The index, a basket of utilities and heavy electrical equipment makers, was favoured because "investors are considering the favourable regulatory initiatives as well as the marginal surplus of coal supply over daily consumption, suggesting a gradual accumulation of inventories," Shah explained.
Polluting coal-fired thermal power generation makes up around 70% of the country's electricity mix.
Read more: India calls bids for 1GWh battery-based energy storage project