Rakuten Mobile to buy stake in telecoms tower firm JTOWER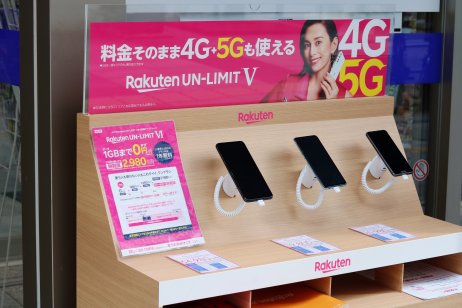 The cellular arm of Japanese e-commerce firm Rakuten Group will buy a stake in telecoms tower firm JTOWER to lower the costs for developing 4G and 5G networks.
Set up in early 2018, Rakuten Mobile has remained making losses due to its heavy investments in installations for 4G and 5G base stations. In the first half of 2021, the company's losses swollen to JPY197.3bn ($1.73bn) from JPY89.2bn a year earlier.
On Friday, it announced it will increase its collaboration with Tokyo-headquartered JTOWER in infrastructure sharing by buying an undisclosed stake in the telecoms tower firm. At the time of the writing, the companies have not responded to Capital.com's queries for details.
Infrastructure sharing
"By utilising infrastructure sharing, it is possible to develop a network in a short period of time and at low cost compared to the case where equipment is installed by a mobile carrier alone," JTOWER said in an exchange filing.
"JTOWER and Rakuten Mobile will deepen their cooperation with this capital tie-up, promote infrastructure sharing with shared facilities and towers for indoor and outdoor use in network development related to 4G and 5G, and build a more comfortable communication environment at an early stage," it added.
Rakuten Mobile estimated a break-even point when its subscribers hit seven million, likely to be reached in 2023, Telecoms reported. As of late August, its subscribers reached five million.
Shares in Rakuten Group rose 2.8% at JPY1,172 in early trade on the Tokyo Stock Exchange, while JTOWER stocks rose 2.7% at JPY9,210.
Read more: Japan's Rakuten Group's loss widens over 5G investments