Qantas and Emirates to extend partnership until 2028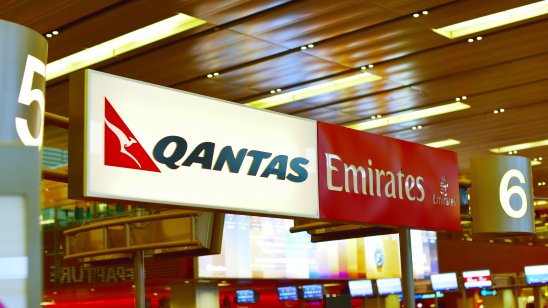 Australia's national carrier Qantas and Dubai's Emirates have agreed to extend their partnership for five years, until 2028. The partnership originally formed in 2013 was to expire in 2023.
The extension will require approval from regulators such as the Australian Competition and Consumer Commission, as it includes core elements such as price coordination, schedules, sales and tourism marketing.
The latest extension has an option for a further extension of five years, according to a joint statement by the two airlines.
"Seismic" partnership
As part of the partnership, Qantas and Emirates provide customers more than 100 codeshare destinations, including 38 in the UK and Europe, 55 in Australia and New Zealand, 13 in Africa and the Middle East and two in Asia. Under a codeshare agreement, customers can buy tickets to the flight under the code of either airline.
On average more than 13,000 Emirates passengers have travelled on Qantas' domestic and regional services within Australia each month.
"We called it 'seismic' when it launched in 2013 and it has been, especially in terms of what it's meant for over 13 million people who have travelled on flights that form part of the deal," Alan Joyce, CEO of Qantas Group said in a statement.
Qantas to restart international flights in November
"As borders re-open, we look forward to restoring our Australian flight schedules including our popular A380 services, and to welcoming customers to experience our best-in-class partnership for many more years to come," said Tim Clark, president of Emirates Airline.
Qantas is preparing to restart international flights from mid-November after the Australian government decided to reopen borders for the first time in 18 months. The announcement on Monday came after market hours. Qantas' share closed the day at 1.75% higher at AUD5.81.
Read more: Qantas Airways hits 19-month high on early reopening plan