What is a put option?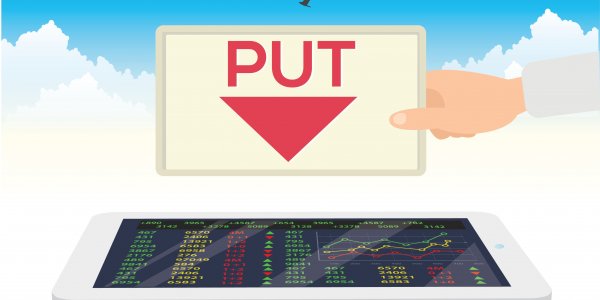 A put option is a type of an option contract, which gives the holder the right, but not the obligation, to sell a defined quantity of an underlying asset at a specified price (also known as the strike price) within a fixed period of time until its expiration date. This is the opposite of a call option.
Where have you heard about put options?
Options trading has always been very popular. Put options are favoured by many as they come with high capital potential and relatively low risk. Additionally, purchasing a put option can protect an investor's underlying equity holding from untoward price movements. These are heavily traded through brokerages.
What you need to know about put options.
Interesting fact: put options are called so as they derive from the owner's right to "put" an asset up for sale.
A put option is typically a bearish bet on the market. Therefore, for a put option to be more profitable, the price of the underlying asset should decline relative to the strike price. Conversely, it loses its value if the underlying asset's price increases. Proximity to the expiration date can also negatively impact the put option's worth.
A great feature of put options trading is that it isn't limited to one class of assets, allowing you to work with stocks, commodities, currencies, and indices.
The pricing of put options is rather complex since the price (premium) of it is based on various factors, including the volatility of the underlying asset, how far it is from the expiry date and how far it is in or out of the money.
Find out more about put options.
To learn more about options, check out our free online course on the related topic.
Related Terms
Latest video