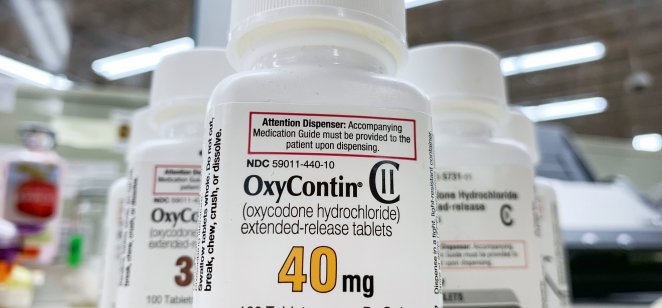 A US Bankruptcy Court confirmed a plan by OxyContin maker Purdue Pharma to exit Chapter 11 bankruptcy by dissolving and transferring its assets to a new company focused on programs to abate the opioid crisis.
The so-called Plan of Reorganisation clears a path to resolve thousands of lawsuits while shielding the former owners, the Sackler families, from future civil, but not criminal, liability.
The District of Columbia and state of Washington are appealing the decision.
Opioid abatement trusts to receive millions
The plan transfers substantially all of Purdue's assets to a new company with a public-minded mission. The new company will oversee the development and eventual distribution of three opioid addiction treatment and overdose reversal medicines— buprenorphine naloxone tablets, over-the-counter (OTC) naloxone nasal spray and injectable nalmefene.
The new company will be owned mostly by the National Opioid Abatement Trust (NOAT), with the Tribe Trust holding a minority interest. The two abatement trusts were established to benefit states and localities, as well as other creditor groups such as Native American Tribes, hospitals, and children with a history of Neonatal Abstinence Syndrome and their guardians.
Sackler's to pay additional $4.3bn
The Sackler families will pay $4.325bn, in addition to the $225m previously paid to the US to resolve civil claims. The families currently have no role in Purdue and will have no involvement in the new company.
Bankruptcy History
Purdue Pharma and 23 affiliated debtors filed for Chapter 11 bankruptcy in September 2019 in the US Bankruptcy Court for the Southern District of New York.
The company filed for bankruptcy after reaching an agreement in principle on a framework for settling US opioid litigation with 24 state attorneys general, analogous officials from five US territories and others.
Purdue had been the target of more than 2,900 civil actions generally alleging the company falsely and deceptively marketed OxyContin and other opioid pain medications.
Last year, Purdue reached a settlement with the US Department of Justice to resolve multi-year civil and criminal investigations into the company's past marketing practices related to its opioid medicines.
Under the deal, the company accepted responsibility for specified misconduct that took place before June 2017 and resolved allegations regarding conduct between 2007 and February 2018 by pleading guilty and agreeing to pay fines and forfeiture.