Publicis says Q3 results show 'full recovery' from pandemic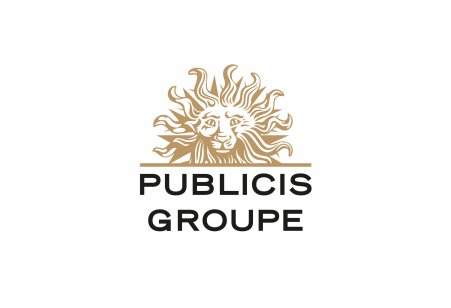 French advertising and PR agency Publicis Groupe reported 11.2% organic growth in the third quarter, causing it to hike its full-year key performance indicators and proclaim that the business has "fully recovered from the impact of the pandemic".
The Paris-based firm saw net revenue of €2.6bn ($3bn) in the third quarter, up from €2.3bn in the same period in 2020, while net revenue for the first nine months of the year was €7.5bn, up from €7.1bn.
Third-quarter growth was led by the Middle East and Africa at 22.7%, followed by Asia at 12.5%, the US at 10.9% and Europe at 10%. The US exceeded its third-quarter 2019 performance by 7% while Asia beat it by 2%. Europe's growth was flat by comparison.
The company now expects full-year growth of 8.5% to 9%, up from its previous forecast of 7%. It has also revised its operating margin expectations up slightly to 17%. Free cash flow is expected to be €1.3bn.
Publicis shares opened 2.25% higher at €58.10 in early trading in Paris.
Digital age
Publicis highlighted new account wins, such as Ferrero, Planet Fitness, TD Bank and Walmart, as well as the strong performance of US digital agencies Epsilon and Publicis Sapient.
"The strength of our model not only means we have fully recovered from the impact of the pandemic, but it has also allowed us in Q3 to grow 5% versus 2019," said Publicis chief executive Arthur Sadoun.
He added that the company's strengths in data and tech allowed it to "capture a disproportionate share of the shift in client investment towards digital media, commerce and DTC [direct-to-consumer]".
The company is actively responding to changes in the advertising industry, including the imminent disappearance of third-party cookies – which are set to be phased out by Google over the next two years – and the acceleration of advanced TV and retail media, Sadoun said.
What is your sentiment on OMC?
Vote to see Traders sentiment!
Return of the ad
The advertising industry has seen a strong comeback in 2021 after being dealt a significant blow during the first year of the pandemic when ad spend plummeted.
The two biggest advertising firms by market capitalization, WPP and Omnicom, have both posted successful results in recent times.
London-based advertising agency WPP reported a return to 2019 performance levels in its first-half results, with Credit Suisse upgrading its stock from underperform to neutral.
New York's Omnicom Group's results showed a swing from a net loss of $24.2m in the second quarter of 2020 to a $348.2m net income in the same period this year.
Read more: ITV reports rising revenues as advertising recovers