Poundland owner Pepco (PCO) reports 46% earnings growth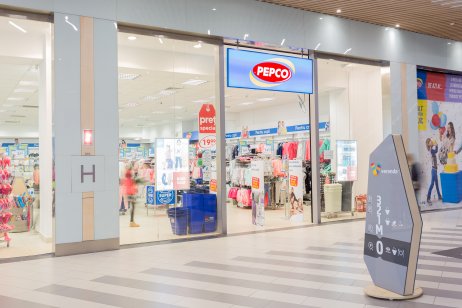 Pepco Group (PCO) reported a 46% jump in its 2020-21 core profit when it released its full-year results on Tuesday.
The discount retailer, which owns the PEPCO and Dealz brands in Europe and Poundland in the UK, said the growth reflected new store openings amid the easing of lockdown restrictions.
Its underlying earnings before interest, tax, depreciation and amortisation (EBITDA) came in at €647m ($732m) for the year ended 30 September 2021, representing a 46.2% growth compared to the Covid-troubled previous year, it said in the financial results.
Financial highlights
The company also showed full-year group revenue of €4.1bn, an increase of 17.2% year-on-year while like-for-like sales grew by 6.5%.
Within its highlights, the business also reported closing net financial debt (excluding store lease liabilities) of €108m – a €220m reduction year-on-year. The improvement reflects management action to reduce stock and optimise working capital across the year, the group added.
Strategic progress
The company was also keen to highlight its 483 new store openings, outlined in previous guidance, including the first PEPCO stores in Austria, Serbia and Spain, taking the firm's total number of outlets to 3,504.
Moreover, the business said it has a strong pipeline of new stores for 2021-22 and beyond.
It also said it had completed 954 store renewals, upgrading them to its latest layout and environment. The work comprised 827 PEPCO and 127 Poundland refits.
Increasing confidence
Andy Bond, Pepco's chief executive, commented on the results in a Reuters report:
"The highly encouraging initial performance of these Western European PEPCO stores gives us increasing confidence that the whole of Europe is an addressable market for us, with our plans to open in Germany well on track for the first half of 2022
"Through our new stores we remain on course to create at least 13,000 jobs over the next three years," he added.
The group was launched on the Warsaw Stock Exchange on 26 May 2021.

PCO stock is down 2.65% in morning trading in Warsaw following the update, wiping out the week's gains.
Read more: UK's financial stability risks at pre-Covid levels: BoE