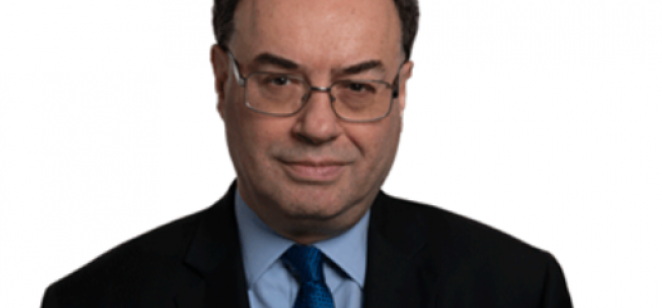 The pound gained further support on Tuesday after Andrew Bailey, Bank of England governor, confirmed any likely policy response to rising inflation would involve a rate hike.
While sterling was fractionally weaker against the resurgent dollar at $1.3688, it was up 0.1% at £0.8528 versus the euro and 0.3% higher at JPY152.37 against the yen.
In his speech on Monday night to the Society of Professional Economists, Bailey reiterated the Bank's central view that price pressures were transient – saying that demand would shift back from goods to services and that global supply chains would likely repair themselves.
Modest tightening
However, turning to this month's Monetary Policy Committee (MPC) meeting, he said all nine members believed that there would need to be some modest tightening to be consistent with meeting the Bank's 2% inflation target rate over the medium term.
And while the £895bn ($1.2bn) asset purchase scheme had been successful in keeping borrowing costs down and providing insurance against market volatility and dysfunction, the best response in tackling any persistent price pressure would be a hike in interest rates.
"It follows that the monetary policy response, if we need to make one, to the inflation pressure should involve the Bank Rate not QE. There is no reason to beat about the bush on this point," Bailey said.
Managing expectations
He added that it would be crucial to manage inflation expectations so that price pressures don't become embedded – pushing retailers to make further price rises and encouraging employees to demand higher wages.
"In this way, what start out as relative changes in price levels for some goods and services can become generalised and turn into persistent inflation. I take this risk very seriously," he said.
While analysts felt that much of governor Bailey's speech was re-treading ground covered in the statement from the MPC meeting earlier this month, sterling interest rate markets were pushed higher by the remarks.
Chris Turner, global head of markets at ING, said: "We do not expect the BoE to deliver on the hawkish expectations priced by the market, but for the time being this theme may well pressure EUR/GBP back to the £0.8500 lows."