Portillo's (PTLO) stock stumbles on heels of Q3 earnings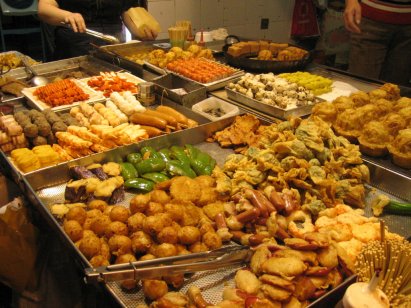 Chicagoan street food purveyor Portillo's published its first earnings report and held a conference call with investors, and the results drove its stock price downward on Thursday.

Shares were trading near their high overnight closing at $54.22, but a Q3 well short of expectations sent them as low as $42 on Thursday before rebounding into the $49 range.

Though revenue increased more than 15% year-over-year, net income decreased by more than 19%. Adjusted EBITDA fell 8.4%. Higher average bills for consumers and menu item cost increases were offset by slight declines in traffic and higher costs for ingredients. Operating expenses shot up near 22%, with rising prices for beef squeezing the company tightest.

"The next six to nine months requires us to just be super agile and responsive to the supply-chain dynamics," CEO Michael Osanloo said on the call.

Bullish debut, Cubbish Q3

Portillo's went public in Q3, and to this point share prices had been healthy following a steep initial rise. That had analysts looking for earnings of nine cents per share on $138m (£102m) but, despite nearly reaching that volume, earnings were only one cent per share.

Osanloo and CFO Michelle Hook said that they "kind of took the full brunt" of cost pressures in Q3, but that they expected them to persist to some degree through Q4 and into 2022 given that there was "no end in sight for commodities inflation."

No layoff policy

Dine-in orders had been around 50% of Portillo's sales mix pre-pandemic, and have been slow to recover, hovering around 32% in the company's most recent estimates, Osanloo said. The company has added more drive-throughs and will soon open a location without a dining room, a concept it could expand in the future. During the pandemic, labor efficiency improved by about 10%, and upward-ticking labor costs did not preoccupy Osanloo. He pointed out that the company did not lay off workers during the pandemic and that it pays above minimum wage at all its 68 locations across nine states.

"When it comes to labor, we're just going to keep doing what we do," said Osanloo, emphasising value-based hires, touting long-term career opportunities and extolling the company's workforce as a core component of its success.

Expansion plans

Portillo's experiencing growing pains may not be surprising given the spurt that they wish to stimulate, having announced ambitions to expand from 60 to 600 locations. While there is a level of risk that intensely local fare like Italian Beef sandwiches and Chicago hot dogs may not translate nationally, Portillo's operates outside the Midwest in states like Arizona, California and Florida, where it will soon open its fourth location. Furthermore, Portillo's ships its products nationally.

Osanloo was especially excited about the forthcoming expansion into Texas, though he stopped short of revealing the exact location. Osanloo told Forbes that Texas was the No. 1 state for mail orders.

To date, Portillo's has opened four new locations in 2021, including an Indiana restaurant in Q4, and will open one more this quarter. Seven locations are planned for 2022 with nine more slated for 2023.

"Our expansion plan will utilise a two-pronged strategy by aiming to expand our presence in our core market across the Midwest as well as targeting major national markets for opportunistic growth," Osanloo said.