Polymetal reveals revenues fell 7% during the third quarter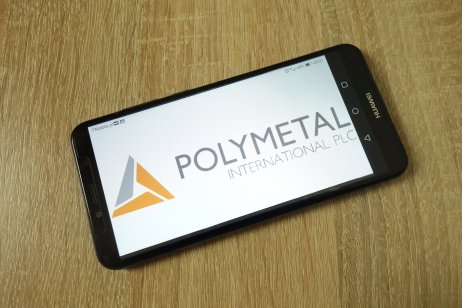 Polymetal International has revealed that its revenue for the third quarter fell 7% year-on-year as a result of lower gold and silver prices.
The FTSE 100-listed miner, which has assets in Russia and Kazakhstan, also reported that gold equivalent production declined 8% year-on-year to 437,000 ounces.
This means the level has come off the all-time quarterly production record that had been set in the third quarter of 2020.
The company's shares had slipped 2% to £13.88 by 1.30 pm in London.
Russia's Covid wave
In a statement, the company said net debt marginally increased for the quarter to $1.9bn, as it generated substantial free cash flows and paid an interim dividend of $0.45 per share.
It also noted that Russia is going through its fourth wave of the Covid-19 pandemic, with multiple daily highs set recently for both new cases and deaths.
"At Polymetal, the number of active cases rose to 72 as of the date of this press release," it stated. "The epidemiological situation remains under control with operations and projects continuing undisrupted despite several localised outbreaks."
What is your sentiment on Silver?
Vote to see Traders sentiment!
Transport restrictions
Polymetal also reported that Covid-related transportation restrictions still persisted on railways and at seaports in China.
"However, the company successfully shortened concentrate transit times by switching from bulk (boxcar) to container shipping," it said.
Meanwhile, the lag between sales and production, as well as excess working capital, decreased significantly and is expected to be eliminated by the year-end.
Read more: Polymetal starts production at its Nezhda gold-silver mine
The difference between stocks and CFDs
The main difference between CFD trading and stock trading is that you don't own the underlying
stock when you trade on an individual stock CFD.
With CFDs, you never actually buy or sell the underlying asset that you've chosen to trade. You
can still benefit if the market moves in your favour, or make a loss if it moves against you.
However, with traditional stock trading you enter a contract to exchange the legal ownership of
the individual shares for money, and you own this equity.
CFDs are leveraged products, which means that you only need to deposit a percentage of the full
value of the CFD trade in order to open a position. But with traditional stock trading, you buy the
shares for the full amount. In the UK, there is no stamp duty on CFD trading, but there is when
you buy stocks.
CFDs attract overnight costs to hold the trades, (unless you use 1-1 leverage)
which makes them more suited to short-term trading opportunities. Stocks are more normally
bought and held for longer. You might also pay a stockbroker commission or fees when buying
and selling stocks.