Plus500 bullish despite Q3 revenue slipping year-on-year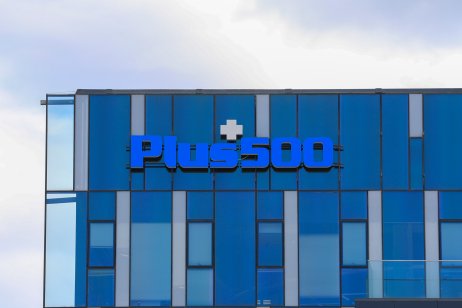 London-listed fintech group and trading platform provider Plus500 revealed on Monday that its third-quarter revenue of $211.4m (€153.7m) was slightly down from the previous year at $216.4m, but up from the pre-pandemic figure for the same period in 2019 which was at $110.6m.
The company pointed to a customer income of $156.9m during the quarter (Q3), down from $240m for the same period in 2020 but up from third quarter 2019 at $107.1m, broadly in line with the sequential quarter.
Plus500 said earnings before interest, taxes, depreciation, and amortisation (EBITDA) and EBITDA margin were robust at $128.6m (Q32020: $134.2m, Q32019: $70.1m) and 61%, respectively (Q32020: 62%, Q32019: 63%). During the quarter, the group on-boarded a total of 26,169 new customers, (Q3 2020: 46,238; Q3 2019: 24,359) and the number of active customers was 166,310 (Q32020: 197,976; Q32019: 110,939).
Cash balances at the end of September 2021 were $766.9m (30 June 2021: $722.5m), following a dividend payment of $84.9m on 12 July 2021. Plus500 said this reflected continued strong cash generation and the group's robust financial position, supporting the scalability of the business.
Integration of trading platform
According to Plus500, the integration of Cunningham Commodities, a regulated futures commission merchant and Cunningham Trading System, a technology trading platform provider in the US, remains on track and the businesses are performing in line with expectations.
Given the performance delivered so far this year, the board expects full-year 2021 revenue and EBITDA to be ahead of current compiled analysts' consensus forecasts.
Commenting on the latest figures, David Zruia, chief executive said: "Plus500 delivered another excellent performance in Q32021, maintaining the strong operational momentum achieved in previous periods. This has been primarily driven by the strength and agility of our technology and our ability to effectively respond rapidly to market developments, news events and customer requirements."
He added: "We aim to access future growth through continued organic investment and targeted bolt-on acquisitions, as we continue to expand our CFD [contract for differences] offering, launch new products and deepen engagement with our customers. Supported by our ongoing success in accessing such growth opportunities, we look forward to delivering sustainable growth over the medium to long term."
Shares of Plus500 rose slightly in mid-morning trade with its price up 0.72% at 1,403p.
Read more: ICICI bank reveals record profit