Playtech (PTEC) bidding war looms as JKO Play enters fray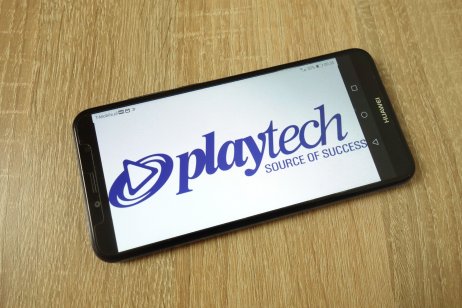 Gambling software firm Playtech (PTEC) has confirmed the emergence of a new suitor that may seek to outbid rivals to take it over: JKO Play Limited.
Playtech said it has supplied JKO Play – which is co-owned by former F1 driver and team owner Eddie Jordan and former Scientific Games senior vice president Keith O'Loughlin – with due-diligence information so it could explore a potential offer.
It called discussions with JKO – which is itself in discussions over financing from US investment firm Centerbridge Partners LLC – "at an early stage and ongoing".
All bets off
The announcement came less than 24 hours after Australia's Aristocrat Leisure said its own 680p-per-share offer, which was unanimously recommended by the Playtech board, was "progressing well". The deal is worth £2.7bn ($3.7bn, €2.38bn).
Playtech was also approached this month by Hong Kong-based Gopher Investments, which already holds a nearly 5% stake in the London-listed firm. Playtech described the discussions "ongoing".
What is your sentiment on PTEC?
Vote to see Traders sentiment!
Aristocrat to hit back?
Aristocrat, which today noted the potential rival offers, commented: "Aristocrat and Playtech are continuing to work together to implement the recommended acquisition.
"The regulatory approval process is on track with the timetable previously announced [with approval to be decided at a shareholder meeting on 12 January 2022] and Aristocrat is focused on progressing this quickly.
"Aristocrat has committed certain funds to fund the recommended acquisition with financing facilities in place and has completed an equity raise of AUD1.3bn (€831.6m, £700.1m, $944.1m) with strong take-up from Aristocrat shareholders.
In addition, based on feedback from the credit-rating agencies, Aristocrat may be considered for an investment-grade credit rating on closure of the recommended acquisition. Said the company: "Aristocrat urges Playtech shareholders to vote in favour of the recommended acquisition by Aristocrat at these meetings."
Market moves
Playtech saw its share price soar almost 57% after the Aristocrat deal was initially announced. It was at a new record high of 771.07p by midday Thursday, up by 30%.
Playtech, which makes software for online-gambling websites and mobile games, was founded by Israeli-Cypriot billionaire Teddy Sagi in 1999.
The company moved from the London Stock Exchange's (LSE's) sub-market, the Alternative Investment Market (AIM) to the main market in 2012.
Read more: Aristocrat (ALL) earnings rise, says Playtech deal on track