Petronas to send first carbon neutral LNG to China's Shenergy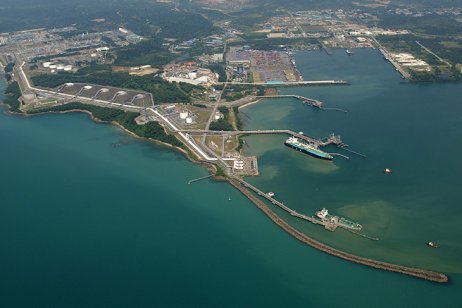 Petronas LNG, a subsidiary of Malaysia's state-owned oil and gas major Petronas, signed an agreement with China's Shenergy Group for the delivery of carbon-neutral liquefied natural gas (LNG) cargoes from Petronas LNG Complex in Bintulu, Sarawak, Petronas, according to its statement on Thursday.
The deal is the oil giant's first delivery of carbon-neutral super-chilled gas to China. The firm would deliver the cargoes to Shenergy's terminals in Shanghai between October 2021 and March 2022, the company release added.
Last month, Petronas shipped its first carbon-neutral LNG cargo to Japan.
China's state-owned Shenergy group remains a major LNG partner to Petronas since 2006 following the first long-term supply agreement with the former's subsidiary Shanghai LNG.
Sinopec's LNG project
Meanwhile, Beijing-based Sinopec Corp said in a statement on Thursday that China's National Development and Reform Commission has approved its Longkou LNG project.
The project is located in the Longkou Port Area of Yantai Port, Shandong province in China.
In the first phase, the project will build an LNG transfer with a capacity of six million tonnes a year and other facilities, including four units of 220,000 cubic metre LNG storage tanks, gasification export facilities and LNG vehicle loading capacity of one million tons per year.
When the project is completed, Sinopec will be able to enhance its ability to guarantee natural gas supply in North China.
Read more: Asia LNG prices hit record on China energy scramble