Peloton (PTON) sues Lululemon (LULU) in sportswear spat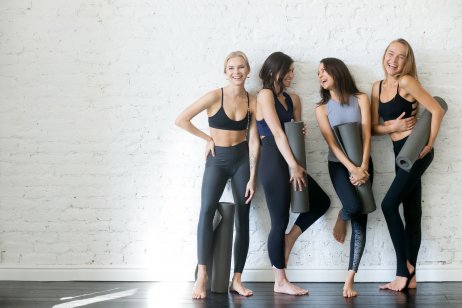 Peloton Interactive filed suit against Lululemon Athletica as the two companies ended a multi-year branding partnership and Peloton launched its own clothing line.
According to media sources, Lululemon sent a letter to Peloton threatening legal action if the exercise bike company did stop its clothing launch.
Peloton filed the suit in a Manhattan federal court claiming that its private label range of apparel did not infringe on Lululemon design patents.
As of 09:57 EST (UTC-5), Peloton shares were down 5% at $44.15 while Lululemon stock was up $3 at $459.92.
Press team comment
Press teams at both Peloton and Lululemon did not immediately respond to e-mails sent by Capital.com.
Paperwork was filed last week, according to media sources, and there is no indication of when a ruling is likely to be made.
As Peloton moves into clothing, Lululemon is moving into the home fitness game itself.
Last year, the clothing company bought Mirror, an online exercise business that uses a smart mirror. The deal reportedly was valued at around $500m (£376m).
Read more: Peloton stock has upside after falling 40%