Paltalk up 13% after raising $11.6m in secondary equity offering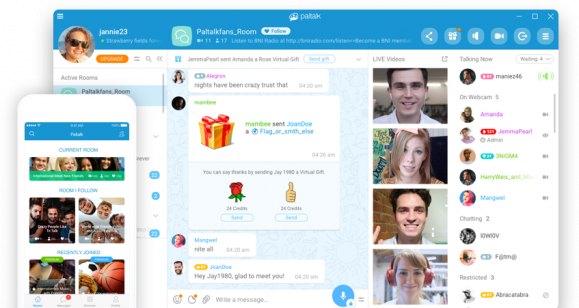 Paltalk shares rose 13.3% Wednesday after it raised $11.6m through a secondary equity offering.
The 1.35 million shares priced at $7.50 per share, a roughly 10% premium to Paltalk's $6.82 closing share price on Tuesday.
According to records filed with the US Securities and Exchange Commission, sole underwriter Maxim Group also exercised its option to purchase an additional 202,500 shares, bringing the total proceeds to $11.6m, the company reported.
Shares of the social communications software provider trade over the Nasdaq exchange under the symbol PALT. Paltalk now has a market capitalization of over $58.2m.
Paltalk shares reached a 52-week high in September, topping $15 per share following a Reddit post that deemed the stock "overlooked and undervalued" on 24 September. Shares went from $2.98 per share to $15.20 over the next three trading sessions.
Jericho, New York-based Paltalk went public in August at $3 per share, also with Maxim acting as the sole underwriter. The IPO sold 1.16 million shares, raising $3.23m in proceeds.
The two primary products offered by the company are a video chat service called Paltalk and Camfrog, a phone-based app also used for video chatting. Paltalk also owns Vumber, a telephone number consolidation system.
Read more: Reddit chatter sends DatChat, Paltalk shares on a wild ride