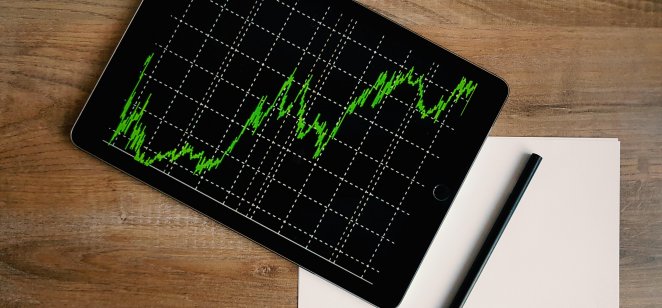 Pagaya Technologies will go public later this year through a merger with EJF Acquisition.
The deal with the special purpose acquisition company (SPAC) would give New York-based Pagaya an enterprise value of $8.5bn (£6.16bn), according to a news release.
Pagaya is a fintech firm that uses artificial intelligence (AI) to manage assets for financial institutions – including banks, insurance companies, pension funds, asset managers and sovereign wealth funds.
Markets covered include the unsecured consumer, auto, credit card, point-of-sale, and real estate sectors. Pagaya, which also has offices in Tel Aviv, Israel and Santa Monica, California, plans to offer mortgage and insurance-related technological solutions.
Merger in cash and PIPE
The proposed merger includes $288m in gross proceeds from the SPAC's cash in trust and $200m from a private investment in public equity (PIPE). Existing investors are expected to retain about a 94% ownership stake in Pagaya.
The company was co-founded, and is headed, by investment bank UBS former executive Gal Krubiner.
"This is an important milestone not just for us, but also for our partners, their customers and the broader financial services industry," said Krubiner, who is also a company co-founder, in the news release. "Legacy systems are historically fractured and inefficient."
Consumers to get better financial services
EJF Acquisition chair Manny Friedman, who serves as co-CEO and co-chief investment officer of its parent firm, Arlington, Texas-based EJF Capital, said the merger will accelerate Pagaya's penetration in the "large and fragmented" financial services sector.
"The company's impressive technology and proprietary AI network has meaningfully expanded access to financial services for consumers who are often left behind," said Friedman in the news release.
Kevin Stein, CEO of the SPAC, said the combination will "democratise access to financial services."
SPACs are publicly-listed shell companies that exist solely to target, and take public, another company through a merger or acquisition.
Once the merger closes, Krubiner will continue to helm Pagaya, and Friedman will join the company's board. The proposed merger has been approved by both Pagaya and the SPAC's boards.
Annual volume and revenue
In the news release, Pagaya said it had annualised network volume of $4.7bn in the second quarter of 2021. The second-quarter network volume grew 198% versus the full-year 2020 total. The company also said it generated annualised revenue of $381m in the second quarter of this year.
In a recent investor presentation, Pagaya projected revenue of $407m for all of 2021. The company expects to generate revenue of $1.09bn, based on network volume of $12.75bn, by year end 2023.
UBS and Barclays are providing financial and capital markets advice to EJF Acquisition during the merger process, while JP Morgan is advising Pagaya.