Oscar-winning visual effects studio DNEG bound for Nasdaq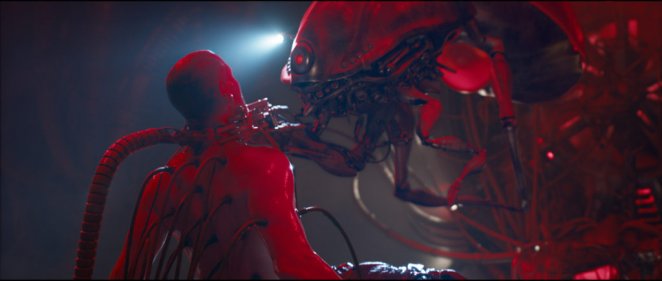 An Oscar-winning visual effects studio with its eye on the metaverse is heading to the Nasdaq via a $1.7bn (£1.3bn, €1.5bn) merger with a special purpose acquisition company (SPAC).
Formed in 2014 in a merger with Indian effects firm Prime Focus, DNEG has provided effects for films such as The Matrix Resurrections, Tenet and Dune and has won six visual effects Oscars. It has visual effects studios in England, North America and India.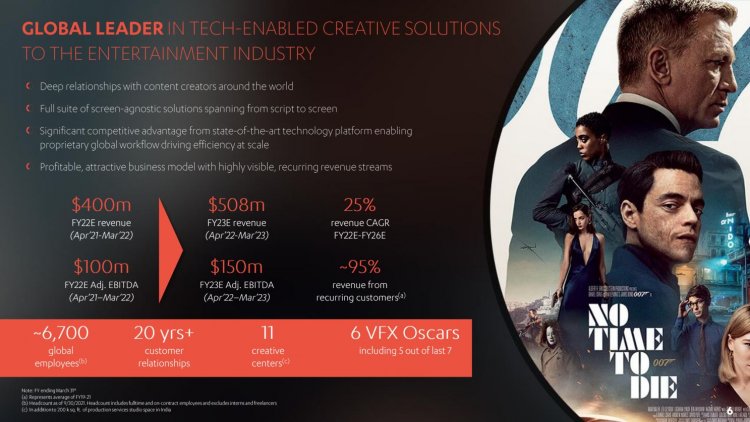 DNEG
DNEG is merging with Sports Ventures Acquisition (AKIC) in a deal that will provide up to $400m in capital for the effects company, of which $168m comes from private funding.
Sports Ventures is a blank-cheque company led by metals industry executive Alan Kestenbaum, who is also minority owner of the NFL's Atlanta Falcons.
SPACs
SPACs are exchange-listed shell companies that merge with private companies, giving them an instant stock exchange listing.
The combined company resulting from Tuesday's deal – worth $1.7bn – will list on the tech-heavy Nasdaq exchange later this year. The deal is expected to close in the first half of 2022.
"Leveraging our leading technology stack, DNEG is already making great strides into new growth areas such as gaming and content creation partnerships, and we are perfectly positioned to exploit massive new opportunities in the metaverse and the convergence of all forms of content creation," said DNEG chairman and CEO Namit Malhotra in a press statement.
"The opportunity for expansion into new markets, such as gaming and the metaverse, as well as new markets for its core VFX and animation services, offers tremendous growth potential," added Sports Ventures chairman and CEO Alan Kestenbaum.
What is your sentiment on U?
Vote to see Traders sentiment!
Revenue pipeline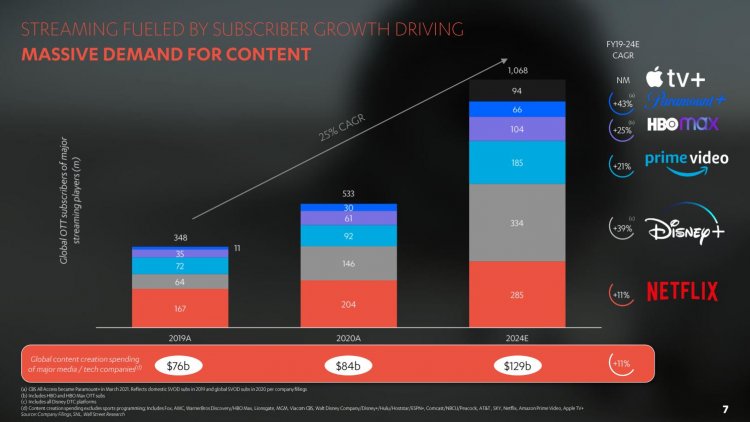 DNEG
DNEG's long-term creative relationships in the film industry are resulting in recurring revenue streams, with $400m in revenue projected for the fiscal year ending 31 March and an order pipeline of $731m, the company said.
In a corporate presentation, DNEG added that there was a massive demand for content fuelled by subscriber growth at streaming media platforms owned by companies such as Netflix and Disney.
Tuesday's deal shines a light on a neglected corner of the tech sector: visual effects companies that use software, raw computing power and large teams of animators to bring eye-popping effects to the latest Hollywood blockbusters.
Unity buys Weta
Late last year Unity Software (U) bought Lord of the Rings director Peter Jackson's New Zealand-based Weta Digital studio for $1.6bn, adding Weta's digital assets and tools to Unity's software and services.
Unity makes software used in video games and for industrial computer-aided design uses.
Industrial Light & Magic

The Book of Boba Fett
Another major name in the visual effects industry is Industrial Light & Magic (ILM), created by George Lucas in the 1970s and provided effects for the Star Wars films.
The company still works on projects related to the Star Wars universe such as Disney's The Book of Boba Fett and The Mandalorian.
ILM was acquired by Disney in 2012 when it bought Lucasfilm, George Lucas's production company.
Read more: Unity soars on Weta Digital deal