OPEC to go ahead with planned supply increases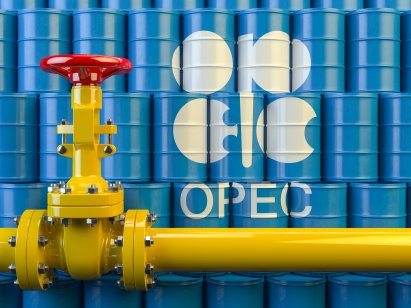 Oil prices are higher today following a decision Thursday by the Organization of the Petroleum Exporting Countries (OPEC) and its allies to go ahead with a plan to increase supply by 400,000 barrels per day (bpd) in January even as the Covid-19 Omicron variant raises concerns about forward demand.
Brent crude and US crude both gained around 3.5% following the decision and have extended gains Friday, trading above $72 and $68 per barrel, respectively.
Market uncertainty
Some investors were betting that OPEC+ would reduce the size of planned increase or delay it. OPEC Secretary General Mohammad Barkindo had previously warned of an oil surplus in the new year. Additionally, the US and other oil consuming nations announced plans to tap oil reserves to help offset rising petrol prices.
The cartel and its partners did say they will review the situation.
The decision to stay with the planned production increase is a point of contention with the US government. OPEC+ ignored a request by US President Joe Biden to raise output by more than 400,000 bdp, Forbes reported.
Furthermore, doubts exist about whether the targets will be met next year, as low capacity in multiple countries has already resulted in missed targets in November, per Reuters.
What is your sentiment on Natural Gas?
Vote to see Traders sentiment!
Performance
Day range: $69.67–$70.70
52 week range: $47.82–$86.70
Day range: $66.44–$68.71
52 week range: $44.66–$83.83
Day range: $4.09–$4.28
52 week range: $2.26–$6.47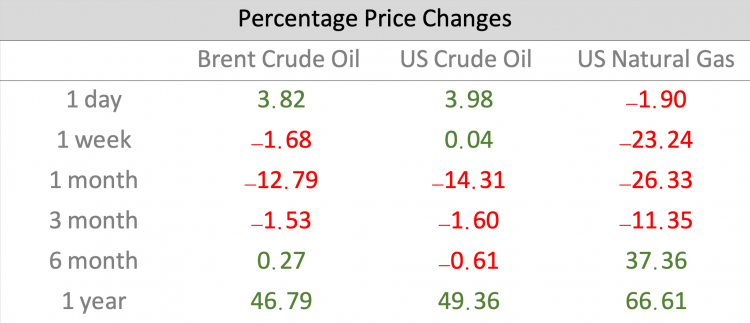 Price changes – Credit: Capital.com
Read more:
Palm oil prices to stay above Palm oil prices to stay above $1,000/tonne in 2022,000/tonne in 2022

Commodities, led by energy, ready to run in 2022: BoA