ONS retail sales show UK economic recovery running out of steam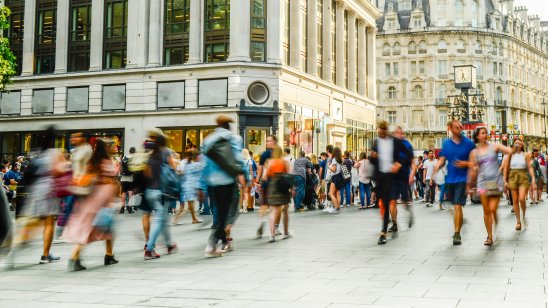 The Office of National Statistics (ONS) has reported a drop in UK retail sales volumes for September, it was announced on Friday.
ONS figures show a fall in retail sales volumes by 0.2% for September 2021. Despite the fall volumes were 4.2% higher than for pre-pandemic February 2020 levels. Non-food sales were down 1.4%.
Consumers easing back
Analysts said that the drop in non-food sales was most likely due to consumers easing back after the pandemic.
"The biggest drop was in household goods, which fell by a chunky 9.3% m/m, perhaps reflecting the easing back of demand for home improvements as the service sector has reopened," said Bethany Beckett, UK economist at Capital Economics.
Rise in food and fuel
The ONS did report a rise in some items. Food store sales volumes rose by 0.6% in September 2021 and were 3.9% above pre-coronavirus pandemic levels in February 2020. The HGV driver shortage affected automatic fuel sales. Consumers rushing to the petrol pumps, due to concerns over fuel shortages, led to a rise in petrol sales for September by 2.9%.
Worry before Christmas
Helen Dickinson, Chief Executive of the British Retail Consortium, said: "Retailers will be concerned by the slump in sales, just as they begin their preparations for the all-important Christmas period. Fuel shortages, wet weather, and low consumer confidence all contributed to lower consumer demand this month, with household goods, furniture and books all hit particularly hard."
Some economists believe that October will bring a better result.
"September's data mark the fifth consecutive month-to-month decline in retail sales, the longest unbroken run of falling sales since the data begin in 1988. Retail sales probably will rebound in October, as consumers purchase Christmas presents earlier than usual due to concerns about product availability," said Daniel Tombs, chief UK economist at Pantheon Macroeconomics.
However, economist believe that the fall in retail sales offers further evidence that economic recovery is slowing. "The 0.2% m/m fall in retail sales volumes in September (consensus 0.5% m/m) offers more evidence that the economic recovery is fast running out of steam," said Beckett.
Read more: UK retail sales fall in August despite lifting of lockdown