Online retailer CoolBlue postpones IPO due to volatile market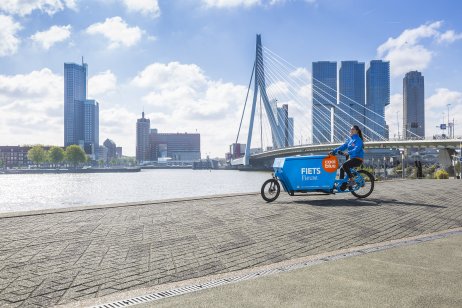 Coolblue, the second-biggest online retailer in the Netherlands, announced on Wednesday it was postponing its plans to list on the Euronext Amsterdam exchange due to unfavourable market conditions.
The company, which launched its initial public offering (IPO) on 1 October and was reportedly looking for a valuation of around €2.5bn (£2.12bn), said it would postpone its offering "until further notice".
Pieter Zwart, the chief executive and founder, said: "The current market conditions create uncertainty among investors towards IPOs, particularly in the e-commerce space. As entrepreneurs, we are confident we're on the right track."
Uncertain market conditions
The offering was to consist of around €150m in new shares and a second component of a share sale by existing shareholders, aiming for a free float of between 20%-30%. Dutch investor HAL Trust holds a 49% stake in Coolblue.
The company said its rationale for the IPO was to raise its profile with investors and that the proceeds would be used to strengthen its capital structure and fuel further growth.
Coolblue is among a growing number of companies to have withdrawn plans to float in the past weeks as markets have endured spates of risk-averse volatility.
IPO postponements
Inflationary effects driven by high energy and raw materials prices with additional lingering concerns over the coronavirus pandemic have prompted investors to become a little warier of pushing equity prices too high.
On Tuesday, British construction supplies company Marley Group announced it was to postpone its IPO. The Staffordshire-based firm said that due to market volatility, it was "not in the best interests of the group and its stakeholders" to proceed with the share sale.
Compared to the pandemic struck 2020, IPOs in EMEA saw a 430% increase in proceeds as $53.8bn was raised through 323 listings year to date, according to EY (Ernst & Young) data.
The UK saw its strongest first quarter IPO performance in fourteen years and during the first half, twelve IPOs raised a total of £5.6bn.
Read more: Marley Group postpones IPO due to market volatility