Online learning site Udemy plans Nasdaq IPO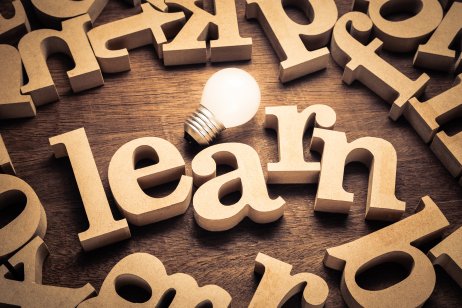 Online learning website Udemy has filed for an initial public offering (IPO), planning to list on the Nasdaq under the "UDMY" ticker.
In preliminary IPO paperwork filed with the US Securities and Exchange Commission (SEC) on Tuesday, the offering size was given as $100m (£73.5m). The eventual offering size will be determined at a later date, subject to investor interest and prevailing market conditions.
Udemy said IPO proceeds will be used for general corporate purposes and working capital as well as potential acquisitions.
Co-founded by Turkish entrepreneurs
Co-founded by Turkish entrepreneurs Eren Bali, Gagan Biyani and Oktay Caglar in 2010, Udemy operates a learning marketplace where instructors develop and provide over 183,000 courses to online learners in 75 languages across 180 countries.
Since inception, more than 73 million users have registered with Udemy, the company said.
"We believe traditional education and training methods are fast becoming outdated," Udemy said in the filing.
Lifelong training becoming the norm
"Technological advancements and novel industries have significantly altered the types of skills required of workers, and lifelong training and continuous skills acquisition are becoming the norm. There is a clear need to expand access to learning across traditional barriers such as geography and social demographics," Udemy said.
Popular courses on Udemy include technology, finance, marketing, music and personal development. The site often has sales throughout the year, giving learners cut-price access to courses.
For the six months to 30 June 2021, Udemy's net loss narrowed to $29.4m from $52.5m a year earlier on revenue of $250.6m, up from $201.4m in the same period last year. Total debt at 30 June 2021 was $280m.
Pandemic sparks learner demand
In the IPO filing, Udemy said it benefitted from consumer revenue growth from the second quarter of 2020 owing to an increase in the number of learners due to the pandemic.
"We continued to benefit from higher levels of consumer and Udemy Business revenue compared to the same period in the prior year as these new learners and customers continued their usage of our platform during the third and fourth quarters," Udemy said in the filing.
Udemy's board includes president and chief executive Gregg Coccari, who has been on the board since 2019 and previously served as CEO at pet food company Stella & Chewy's. Chief technology officer Venu Venugopal joined the company in May 2019 after spending six years at Vrbo.com, a division of Expedia Group.
Morgan Stanley and JP Morgan are lead underwriters for the IPO.
Read more: Nerdy to go public in SPAC deal