Online educator Nerdy to go public in SPAC deal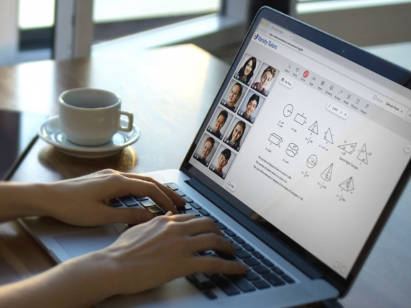 Online education platform Nerdy will go public with the help of TPG Pace Tech Opportunities, the companies announced Wednesday.
TGP, a special purpose acquisition company (SPAC), said the deal will be done by 20 September. Nerdy expects to trade on the New York Stock Exchange by the next day under the ticker "NRDY."
The merger received overwhelmingly support by TGP's shareholders, who voted 95% in favour of the deal.
The combination is expected to generate more than $575m (£415.8m) in proceeds, according to filings with the US Securities and Exchange Commission (SEC).
Get Nerdy
Nerdy provides online, personalised learning solutions for students. The company's flagship product, Varsity Tutors, uses artificial intelligence to curate its lessons and maximise both student engagement and success, according to the company's website.
The company also selects teachers that are "deeply knowledgeable in a particular area, have exceptional communication skills, and are passionate about teaching," the website says.
And if Nerdy's earnings are any indicator, the market is responding favourably to its offerings.
Nerdy generated $32.8m in revenue for the second quarter ended 30 June, representing a 52% year-over-year growth rate. At the same time, the number of active learners expanded 80% while online classroom sessions grew by 109%.
Adjusted EBITDA was a loss of $5m, compared to a loss of $0.9m in the year ago quarter.
At 30 June, cash and cash equivalents totalled $14.7m. The company borrowed an additional $11m on 28 July to increase total borrowings to $50m from $39m.
Digital learning solutions
One reason for Nerdy's recent growth is obvious: Covid-19 forced schools across the globe to find digital learning solutions for their students. Even so, schools in several states across the US are offering students the opportunity to attend remotely because of the Delta variant.
While the pandemic has certainly aided Nerdy's success, it has also raised competition.
Microsoft announced the acquisition of education start-up TakeLessons last week.
A company spokesperson told CNBC that the acquisition is "in response to the growing demand on personalised hybrid opportunities and expands our product offerings to TakeLessons consumers, a leading online learning platform."
Meanwhile, analysts expect the eLearning market to see explosive growth over the next five years.
According to an analysis from market research firmValuates, the eLearning market could grow by as much as 15% per year through 2026 when it could reach a total valuation of $226bn.
Read More: Pearson slides on downbeat expectations for US higher education