ONGC clocks highest-ever quarterly profit by Indian company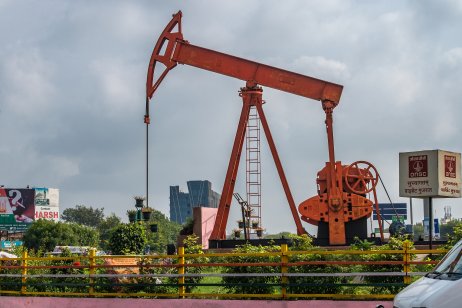 State-owned Oil & Natural Gas Corporation of India (ONGC) pipped Reliance Industries to record the highest net profit ever by any Indian company in a quarter helped by a surge in crude oil prices and product realisations.
The oil-to-retail conglomerate Reliance Industries previously held the highest quarterly profit of INR154.7bn registered in the three months ended 30 June 2021.
The energy major recorded a standalone net profit of INR183.5bn ($2.5bn) in the quarter ended 30 September, more than five times the INR27.6bn profit in the previous comparable period.
Gross standalone revenue stood at INR243.53bn, up 44% from the same quarter last year, according to the release. Realised oil price from nomination fields surged 68% from a year-ago period to $69.36 a barrel. The realisation from joint venture fields at $71.11 was higher by 70%.
Reducing tax liability
ONGC said it has decided to opt for a lower tax regime with effect from the current financial year which began in April and re-measured its tax liabilities. The latest move resulted in a deferred tax reduction by INR85.4bn and a reduction on INR13.04bn in current tax liability.
ONGC's crude oil output during the latest quarter was 5.47MT (million tonnes), 3.8% lower than the previous year. The gas production was 7% lower at 5.467 billion cubic metres from the comparable period.
"The production of crude oil and gas has declined during the current year mainly due to restrictive conditions created by cyclone Tauktae and due to Covid impact. Further delay in the mobilisation of MOPU Sagar Samrat to WO-16 Cluster project impacted production from this field," the release noted.
Results mirror crude oil price rise
The higher gains are because of improvements in crude oil prices during this period. The realisation from nominated fields stood at $69.36 a barrel, up from $41.38 a barrel in the comparable months.
The company's consolidated gross revenue was INR1.22trn higher in the latest three months, up from INR836.19bn.
The board of ONGC declared an interim dividend of INR5.5 per share. In early trade, shares of ONGC were higher by 4.24% at INR161 on the National Stock Exchange.
Read More: Vodafone Idea (IDEA) sees quarterly revenue rise post-lockdown