Ondine Biomedical (OBI) stock choppy on London debut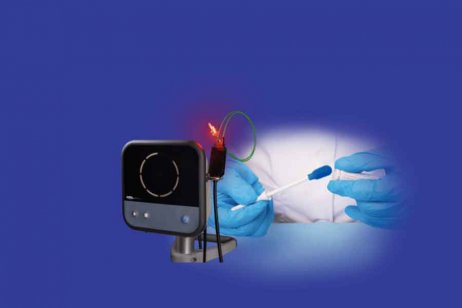 Shares in Canadian biotech firm Ondine Biomedical (OBI) were choppy in the company's first hours of trading on the London Stock Exchange (AIM) on Monday morning.
The stock opened at 57p, ahead of their placing price of 53.41p, and were up 9.72% to 58.60p at 9:15 GMT. They dropped to 56.00p at 9:45 GMT, before ticking back up above their day start by 10am.
Ondine placed 194,584,524 common shares on London's Alternative Investment Market, a submarket for small- to mid-sized firms.
It hopes to raise £22.2m ($16.7m) through the £104m float.
Covid killer
The Vancouver-based company has developed antimicrobial technology – called "photodisinfection" – it claims can "rapidly destroy pathogens" in respiratory tracts, including SARS-CoV-2.
A key selling point is that it does this without use of antibiotics.
Its core product, Steriwave, which removes pathogens from the nose to reduce healthcare-acquired infections, is already in use in some Canadian hospitals.
Ondine Biomedical is currently conducting clinical trials seeking regulatory approval to launch Steriwave in the US.
Read more: ESG investor Net Zero targets London listing