Omicron test success raises Omega Diagnostics (ODX) stock 6%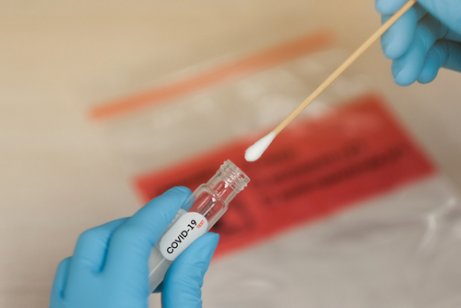 Stock in Omega Diagnostics rose more 6% this morning after it announced that its Covid-19 antigen test can detect the Omicron variant with high accuracy.
Colin King, CEO of the specialist medical diagnostics company, said: "We are very pleased be in a position to confirm that the Visitect Covid-19 antigen test is able to equally detect the Omicron variant, as well as other existing variants.
"We remain encouraged by emerging commercial opportunities for our Visitect Covid-19 antigen test that we expect to be unlocked following relevant approval under [Coronavirus Test Device Approvals] CTDA regulations and CE-marking for home-use.
Rebound after share price fall
The slight rebound comes after Omega Diagnostics' stock plunged 26% last week after it admitted that the UK Department for Health and Social Care (DHSC) had requested a repayment of £2.5m ($3.3m) as it was unable to move Omega Diagnostics into Phase 2 of a contract.
Under the deal, Omega Diagnostics was meant to provide manufacturing capacity for Covid-19 lateral flow antigen tests. Phase 2 would have seen Omega progress to manufacturing tests using government-furnished equipment.
The contract, however, expired on 1 October 2021 and the DHSC requested that Omega submits a proposal for the repayment of the pre-production payment of £2.5m (net of VAT).
Legal advice
The board of Omega said it was consulting with legal advisers following the DHSC's request and that it would respond in writing.
King said last week: "It is clearly disappointing to receive this request for repayment given the efforts we have gone to ensure manufacturing capacity for Covid-19 lateral flow test was available for the DHSC and that we did not progress to Phase 2 of the contract due to the lack of confirmation from the DHSC regarding which test they require us to manufacture.
"Acting in good faith we used these pre-production payments, along with our own funds, to upgrade our manufacturing facilities to be able to integrate the government-furnished equipment and bringing on the additional staff required to be able to supply the DHSC using our UK-based volume manufacturing services. We therefore are confident that, having sought legal advice, we will not be required to make this repayment."
Read more: UK's financial stability risks at pre-Covid levels: BoE