Oil down for a second day as coal and gas prices soften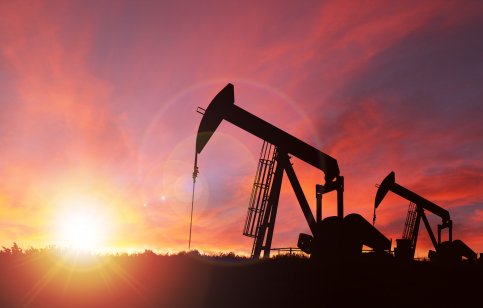 Oil dropped for the second day on Friday weighed by weakness in coal and natural gas prices amid concerns that fresh restrictions to contain Covid-19 would hurt demand.
International benchmark Brent crude oil futures fell 0.56% to $84.16 a tonne, while US West Texas Intermediate crude futures was down 0.41% at $82.14 a tonne.
Coal and gas futures dipped on Wednesday after China's National Development and Reform Commission said it may take measures to intervene to curb coal prices.
Coal, gas down
Newcastle coal futures plunged $33.10 or 15.53% to $180 a tonne after trading at above $200/tonne in the past several weeks.
The Platts Japan–Korea Marker - the liquefied natural gas (LNG) benchmark price for spot cargoes delivered ex-ship into Japan, Korea Taiwan and China was quoted at $33.455 per million British thermal unit (MMBtu) for December's delivery and $33.855/MMBtu for January's delivery on 21 October, retreating from record highs of above $35/MMBtu.
"Weaker natural gas and coal prices would have taken away some of the support for the oil market," ING Group said in its note on Friday.
Fresh Covid-19 flare-up
European gas prices also fell on speculation that lower coal prices would temper Asian demand for the LNG, freeing up more supplies of the super-chilled gas for Europe, according to ANZ Research. Dutch gas futures fell more than 5% to settle at €88.5 per megawatt/hour.
"Sentiment was also hurt by concerns that the emergence of restrictions and lockdowns in Russia and eastern Europe due to rising coronavirus cases could threaten the global economic recovery and crude oil demand," analysts at ANZ Research added.
CNN reported Moscow announced on Thursday that the city will impose a 10-day lockdown from 28 October to 7 November to combat surging Covid-19 cases.
Read more: Crude futures make Wednesday morning comeback