Oil prices turn volatile as panic drives market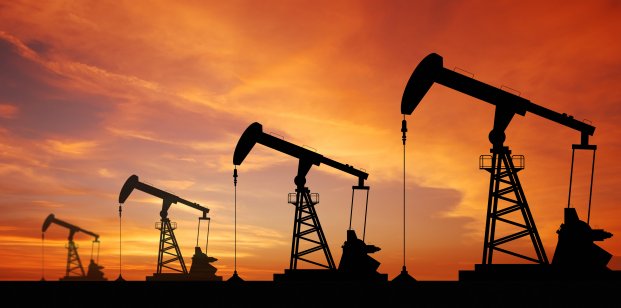 Oil prices have been volatile in recent sessions as investors, hungry to latch onto the energy crisis story that has driven crude to three-year highs, also become wary of market fundamentals showing a well-supplied US.
Europe is clutching on fears of shortages of gas from Russia and problems with offshore wind that are driving all associated energy prices to multi-year and record highs.
Volatile prices
On Friday, Brent Crude, the European benchmark oil futures contract, was up 1.4% at $83.03 (£61.11) a barrel. This was not far shy of its $83.47 three-year high set on Wednesday before prices experienced a slump following stronger-than-expected US inventory data.
Indeed, crude oil stockpiles grew last week by 2.3 million barrels according to data from the US Energy Information Agency.
West Texas Intermediate, the US benchmark futures contract, climbed 1.5% to $79.45 a barrel on Friday. It experienced similar volatility in the previous two sessions, falling as low as $74.96 on Thursday, before rallying to finish the session higher.
What is your sentiment on Natural Gas?
Vote to see Traders sentiment!
"Panic-driven" market
"The market is currently being driven by panic and increasingly worse market conditions with regards to the level of liquidity," said Ole Hansen, head of commodity strategy at Saxo Bank.
Much of the panic is being driven by fears of natural gas shortages in Europe, where – according to Warren Patterson, head of commodities strategy at ING – storage levels are at their lowest in more than a decade.
European natural gas prices have, therefore, surged to record levels and were up nearly 100% in September alone. Prices have dropped back in the past couple of days, however, after Russia offered to increase supplies.
"The significant strength that we have seen in the gas market has meant that it is trading at a large premium to oil," Patterson said.
He added: "This should incentivise switching from gas to oil when it comes to power generation. We are already seeing this happen in several countries where there is capacity. This will provide a boost to oil demand for the remainder of the year."
Read more: The global energy crisis – what is causing it and where are we headed?