Oil holds steady, traders await OPEC response to oil releases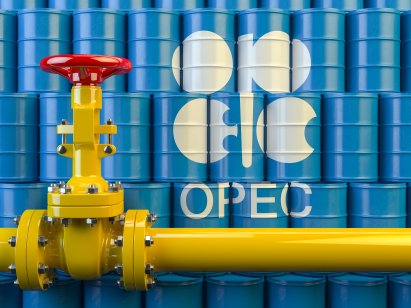 Oil prices remained mostly steady as the markets wait for the Organization of the Petroleum Exporting Countries (OPEC) to respond to the release of oil reserves by the US and other nations.
The 13-nation cartel is scheduled to meet on 2 December. OPEC previously tweeted of signs of a growing surplus.
US crude oil traded around $78 per barrel, while Brent crude oil traded around $82 per barrel.
China is non-committal on whether to release oil form their reserves per Reuters.
Meanwhile, US Democratic Senator Elizabeth Warren of Massachusetts accused companies of price gouging in a tweet, saying the recent fuel price increases isn't about inflation.
Performance
Day range: 81.94 – 83.00
52 week range: 46.92 – 83.83
One week change: 1.14%
One month change: -4.44%
Six month change: 19.69%
One year change: 69.04%
Day range: 77.76 – 78.65 USD
52 week range: 43.92 – 85.41 USD
One week change: - 0.20%
One month change: -7.56%
Six month change: 17.99%
One year change: 71.19%
Day range: 4.997 – 5.13 USD
52 week range: 2.26 – 6.37 USD
One week change: 3.06%
One month change: -14.34%
Six month change: 69.87%
One year change: 74.45%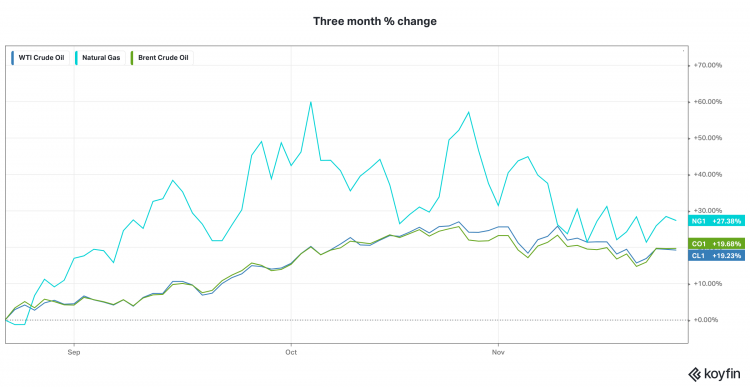 Three month % change – Credit: Koyfin
Read more: Goldman Sachs: Oil lower due to 'excessive wall of worries'