Oil prices sink as weak risk appetite prompts profit taking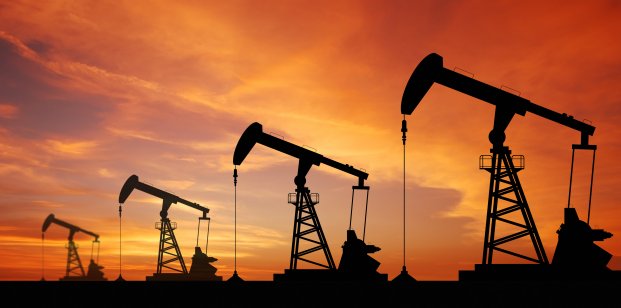 Oil prices slid back after hitting three-year highs in the previous session as mounting risk aversion in global markets prompted commodity traders to take profits following five-straight sessions of gains for oil.
On Monday, Brent crude, the European benchmark oil futures contract, traded above $80 a barrel for the first time since October 2018 as momentum from a five-session rally with cumulative gains of 7.5% kept the trade alive.
Risk-off drives profit taking
But the tide was turning for risk appetite in other markets as inflationary concerns lifted expectations of monetary tightening from the world's major central banks.
Fears that the Federal Reserve may soon announce tapering of its asset purchases drove the Nasdaq Composite in New York down 2.8% – its worst day since March. Asian stock indices followed with heavy losses.
Oil prices turned negative as investors took profits from the recent gains and, on Tuesday morning in London, Brent crude was down 2% at $76.80 a barrel, while Nymex West Texas Intermediate was down 2% at $73.81 a barrel.
Energy inflation concerns
Rising energy prices – crude oil and natural gas – have provided much of the underlying price pressures in growing global inflation rates and, it appeared on Monday, that investors were beginning to fret that central banks may have to respond sooner than expected to these pressures.
"The prospect of higher energy prices, fuelling inflation, and rises in bond yields that appear to be pre-empting tighter monetary policy by central banks, have prompted widespread selling across global stock markets," said Chris Beauchamp, chief market analyst at IG.
He added: "The surge in oil prices has plenty worried that the global economy is already being made to slow down even without intervention from central bankers."
OPEC raises demand forecast
Tuesday's losses came in spite of a forecast by oil cartel OPEC that global oil demand – driven by emerging market countries – will increase by nearly 14 million barrels a day from 2020 to reach 104.4 million barrels a day in 2026.
In its World Oil Outlook – published on Tuesday – OPEC said that strong demand from countries outside the Organisation for Economic Co-operation and Development (OECD) would compensate for slowing demand growth from OECD countries.
Read more: OPEC says emerging markets to increase global oil demand