Oil prices fall more than 1% on OPEC output uncertainty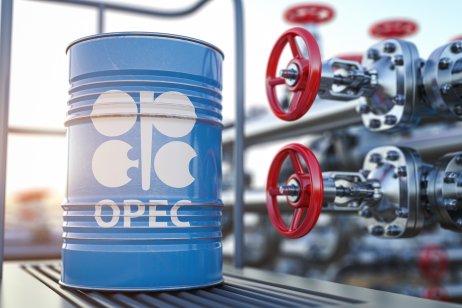 Brent crude oil price, the international benchmark, slipped 1.20% to $79.95 per barrel (bbl). West Texas Intermediate fell 1.70% to $77.06/bbl.
President Joe Biden on Tuesday announced the US will release 50 million barrels of oil from the Strategic Petroleum Reserve to counter rising energy prices. Japan, South Korea, UK, and China followed suit.
Argus Media reported on Thursday that the Organization of the Petroleum Exporting Countries' Economic Commission Board in a meeting on 23 and 24 November considered the possibility that the amount of oil reserved release could reach 66 million barrels in January-February 2022. This will increase the surplus in the global oil market by 1.1 million to 2.3 million bpd in January and 3.7 million in February.
Global surplus
"This matches our forecast, where combined with normal seasonal trends that weaken demand, the expected release of 70 million bbl of oil could push the market into surplus," said analysts at ANZ Research on a note on Friday.
ANZ Research's analysts expect OPEC and its alliance (OPEC+) will suspend its 400,000 barrels per day (bpd) production increase in January during their monthly meeting scheduled on 2 December.
"This would buffer the market from headwinds to demand, such as renewed travel restrictions as a new wave of the pandemic hits Europe and the US," the analysts said, adding it would see the market in deficit in the first quarter of 2022 and support Brent at $80/bbl.
Read more: Oil holds steady, traders await OPEC response to oil releases