Oil prices rebound as markets ignore risks of US oil release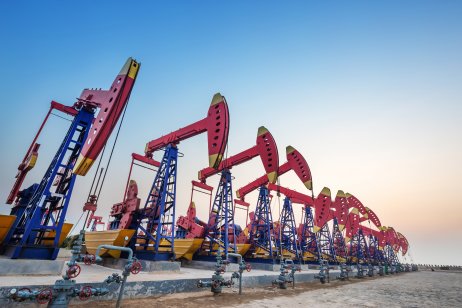 Oil prices rebounded on Tuesday as investors put aside concerns about the possibility of the US releasing its oil inventories putting the focus back on supply-demand ahead of winter.
The international benchmark, Brent crude oil futures, rose 0.83% to $82.73 per barrel. US West Texas Intermediate gained 0.72% to $81.46/bbl.
"In general, oil demand is still higher. Anticipation of (higher demand) in the winter is dominant. I think market has priced in the threat of US SPR (Strategic Petroleum Reserve) for now," Lukman Leong, analyst at Jakarta-based Deu Calion Futures, told Capital.com.
White House's oil policy
Markets have been monitoring the Biden administration's move as pressure mount on President Joe Biden to take action to cool domestic gasoline prices. Options include releasing the country's oil inventories and an export ban.
"Unless there are signicant factors, even if US releases its oil inventories, it won't have big impact on prices. In the long-term, oil prices are still bullish, particularly ahead of winter," Leong said.
ANZ Research said in a note on Tuesday that oil market has remained undersupplied after the Organization of Petroleum Exporting Countries and its allies (OPEC+) decided not to increase its rate of production.
Brent crude price movement - Credit: Capital.com
Market undersupplied
"Fuel switching from gas to oil is offsetting some soft patches in demand as oil prices rose less than gas and coal," ANZ Research's analysts said in the note.
The firm noted that refinery utilisation in the US is high, while China's refiners are processing less crude oil, reflecting tighter fundamental.
According to data from the US Energy Information Administration, US crude oil refinery inputs averaged 15.4 million barrels per day (bpd) during the week ending 5 November, increasing by 343,000 bpd from the previous week.
More demand
CNA reported on Monday that Chinese refineries processed 58.4 million tonnes of crude oil or equivalent to 13.75 million bpd in October, up from 16-month low of 13.64 million bpd in September amid high fuel prices and robust demand.
"This saw gasoline and diesel inventories falling, which could pave the way for more oil demand in the coming months," the ANZ Research analysts said.
Read more: Crude down slightly in Monday morning trading