Oil prices rally as fears over Omicron severity ease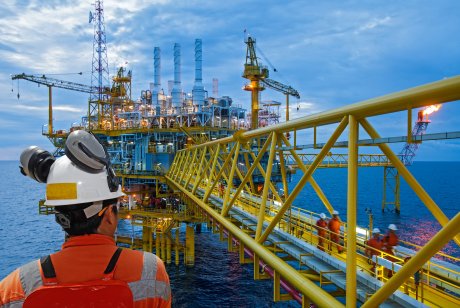 Oil prices climbed on Monday after losing significant ground during last week on fears that new coronavirus variants could lead to demand-sapping national restrictions around the world.
Indeed, some of the worst fears over the Omicron variant appeared to be easing after Anthony Fauci, chief medical advisor to the US President, suggested there were "encouraging" signs that the new strain does not cause particularly severe symptoms, and that current booster vaccinations offered a "considerable degree" of protection.
Brent crude, the European benchmark oil futures contract, climbed 2.7% to $71.77 a barrel on Monday morning, while US benchmark West Texas Intermediate gained 2.8% to $68.10 a barrel.
Losses last week
Last week Brent lost nearly 5% over the five trading sessions. In the previous week – after four cautious days – Brent fell 11.6% on Friday alone as early details of the Omicron virus emerged and global markets went into sharp risk-off mode.
"The commodity sector traded lower for a second week in response to fresh demand and growth worries triggered by the new Omicron coronavirus variant," said Ole Hansen, head of commodity strategy at Saxo Bank.
He added: "In addition, the US Federal Reserve officially changed its focus from job creation to battling surging inflation."
What is your sentiment on Oil - Crude?
Vote to see Traders sentiment!
OPEC+ raises output
The gains came despite the decision by the Organisation of Petroleum Exporting Countries and its allies (OPEC+) on Friday to stick with its gradual rebuilding of production quotas, which came as something of a surprise, as many analysts had expected the oil cartel to abandon this policy due to the sharp fall in prices.
"The market had built up expectations the group would come out defending oil prices by reducing or potentially even cancelling the January production increase," said Hansen.
He concluded: "Instead, they managed to pull off a remarkable feat by supporting the price while at the same time raising production by the usual 400k barrels per day."
Warren Patterson, head of commodities strategy at ING, suggested that oil markets were also supported by news that Saudi Arabia had raised its official selling prices for all grades of crude into Asia and the US for January.
"The move suggests that the Saudis have confidence in the demand outlook, and the market appears to be taking comfort in that," Patterson said.
Read more: Brent oil price analysis: can it stay above ?