Oil prices increase after US release further reserves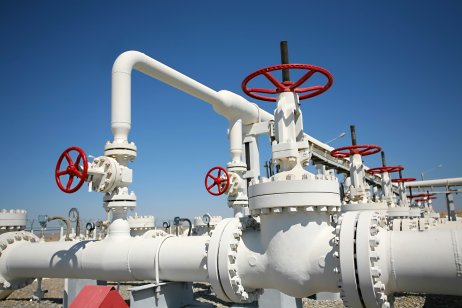 The US is releasing a record 50 million barrels from its Strategic Petroleum Reserve over the next few months, according to a White House statement.
"While our combined actions will not solve the problems of high gas prices overnight, it will make a difference," US President Biden said at the White House. "It will take time, but before long you should see the price of gas drop where you fill up your tank."
However, this strategic release falls short of expectations, causing oil prices to jump after the announcement. Brent crude oil was trading at around $82 per barrel and WTI crude oil was trading under $79 per barrel. Both saw a price hike of more than 3.5%.
Brent crude oil futures – Credit: TradingView
As part of the exchange, the White House stated that 32 million barrels will be released, leading to borrowing oil at a future price.
This is expected to be lower than current prices, with the aim of lowering present day costs. A release of 18 million barrels represents a greater increase in sales than previously authorised.
As reported by Capital.com, "this part of the release does not get more oil out of the ground, it just moves supply into the near term," said Andrew Lipow, President of Lipow Oil Associates.
After the US announcement, India said it would release 5 million barrels from its strategic reserves. The UK said it will release up to 1.5 million barrels from its stockpile. China, Japan and South Korea are also participating in the release of oil reserves.
Read more: Mid-day: US gauges down as Biden releases oil reserves