Oil prices drop on worries of US reserve release, Covid-19 in EU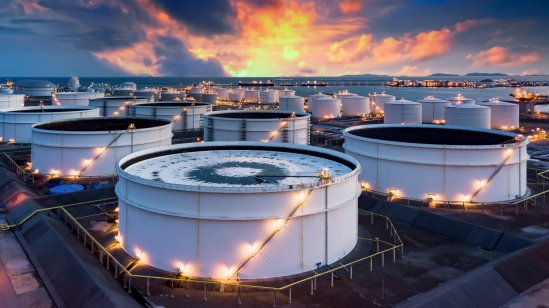 Oil prices fell on Tuesday in Asia pressured by the prospect of the US and several key oil-consuming nations releasing their oil reserves amid potentially slowing demand due to the resurgence of Covid-19 in Europe.
Brent crude oil futures dropped 0.45% to $79.35 per barrel (bbl), while West Texas Intermediate fell 0.66% to $76.24/bbl on Tuesday.
Bloomberg reported on Monday that US President Joe Biden is preparing to announce the release of its Strategic Petroleum Reserves with India, Japan, and South Korea likely to follow in the US's footsteps.
Covid-19 lockdowns in Europe
The report came as European Union nations are battling fresh waves of Covid-19 which led Austria to imposed a general lockdown started on Monday and to make Covid-19 vaccination mandatory from 1 February.
"There are now three countries that want to release oil reserves. It's weakening oil prices, but this is temporary. The situation in Europe is more worrying," said Lukman Leong, analyst at Jakarta-based Deu Calion Futures to Capital.com.
"Lockdowns could give implication whether the reopening of Europe's economy may fail and it has quite a big impact on (oil) demand," he added.
OPEC response
Bloomberg also reported on Monday that in response to the plan of coordinated release of oil reserves, the Organization of Petroleum Exporting Countries and its allies (OPEC+) may adjust plans to raise production if consuming countries go ahead with the plan.
Analysts at ANZ Research said in a note on Tuesday that OPEC+ response offset concerns of weaker demand amid rising cases of coronavirus in Europe.
Read more: Goldman Sachs: Oil lower due to 'excessive wall of worries'