Oil prices volatile as traders weigh up China reopening vs rate hike concerns
Subscribe to Weekly Highlights
The major market events for the week ahead right in your inbox.
Subscribe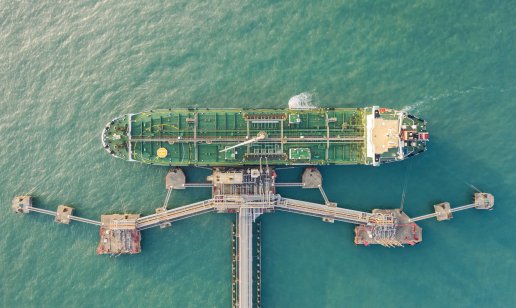 Content
Oil prices slipped on Tuesday after climbing nearly 3% the previous session as traders considered the market impact of China reopening versus further rate hike concerns in the US.
Brent crude price chart
It follows three years of Covid-19 restrictions in the country, which has suppressed economic activity there.
What is your sentiment on Oil - Crude?
Vote to see Traders sentiment!
US crude oil (WTI) price chart
However, the world's largest crude importer has opened its borders again and also allocated huge import quotas to private refiners, suggesting it is getting ready for a rebound in demand.
At the time of writing, the price of Brent crude was trading down 0.11% at $79.82 a barrel, while US West Texas Intermediate (WTI) was down 0.16% to $75.00 a barrel.
On Monday, following the announcement about China, the price of Brent was trading at $80.94 a barrel – and WTI on the NYMEX rose 3.25% to $76.17 a barrel. The surge followed an 8% slump last week.
Return of the oil bulls
Despite the latest oil price dip, Goldman Sachs remains bullish on oil and commodities for 2023.
In a note to clients on 9 January, analysts at the bank said they still expect solid global oil demand growth of 2.7mb/d in 2023 (on a Q4/Q4 basis) to push the market back into deficit in H2, and raise Brent to $105/bbl by 2023Q4.
"This tightening should then allow OPEC to unwind its October production cut in H2. However, if the market turned out to be softer, then OPEC could stick to its October cuts or cut production even further given its significant pricing power. Overall, this "OPEC put" limits the downside risks to our bullish oil price forecast," Goldman Sachs said.
Moreover, as previously reported by Capital.com in December, the bank noted how its economists were of the view that global economic growth would rebound with China reopening and a slowing of the aggressive Fed rate hikes in the US.
"These underpin our expectation that commodities (S&P GSCI TR) will return 43% in 2023," Goldman Sachs said.
Daniela Hathorn, senior market analyst at Capital.com, shared her reasons to be bullish on oil – and also noted China as one of the key movers.
"Most of the restrictions in China have been undone, which means that we now have greater movement in China but also internationally. We know a lot of countries like the US and European countries, they have strict restrictions still on incoming Chinese passengers but nonetheless it gives the reason to expect higher travel over the next few months so that is one of the key main reasons to expect higher demand from the airline industry but also we have the Chinese New Year at the end of January and we are expecting to see around 70% of the travel that we saw in 2019," she said.
Another bullish sentiment theme has stemmed from softer data from the US - for example, average hourly earnings there, which is a key driver of inflation. Earnings dropped which suggests the US labour market is softening somewhat, helping the inflation rhetoric.
"That also helps the dovish sentiment that the Federal Reserve will also start following in the footsteps of December where we saw those smaller interest rate hikes - and potentially stopping those hikes altogether throughout 2023, which has been helping risk on sentiment - not necessarily directly related to oil prices but helping move them in the right direction because we do see that broader market sentiment coming in higher because of that softening US data," Hathorn added.
Reasons to be bearish on oil
The energy crisis continues to weigh on oil prices as traders consider what will happen with China next - will it stay open or will Covid cases increase prompting more lockdowns?
Moreover, looming global recessions would mean a slowing in demand for oil which could also put downward pressure on crude prices.
"There's all these concerns about what could happen with Covid and of course that does have a negative impact on oil prices, definitely in terms of sentiment. Also with sentiment, we have those key concerns about recessions," Hathorn also highlighted.
These other factors at play are keeping oil prices volatile and also giving traders strong reasons to be both bullish and bearish so far in 2023.
Related reading