Oil futures drop as worries on US inventories release persist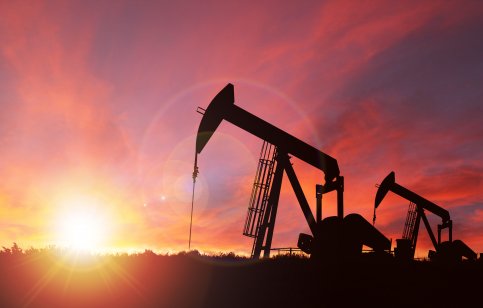 Crude oil prices fell on Monday as concerns persisted on the possibility of the US releasing its oil reserves to cool domestic gasoline rates.
Brent crude oil futures, the international benchmark, eased 0.99% to $81.36 per barrel (bbl) for the near term. West Texas Intermediate fell 0.89% to $80.07/bbl.
"Oil prices are consolidating after hitting $85.40/bbl in October," said Wahyu Laksono, the founder of Jakarta-based foreign exchange trading community platform Traderindo.com, told Capital.com.
US oil action
He added that speculation about President Joe Biden's measures to address rising gasoline prices, which include possible export ban and release of its oil inventories, has weighed on oil prices.
On Sunday, Reuters reported that Senate Majority Leader Chuck Schumer said Biden's administration should tap into emergency petroleum reserves to lower rising gasoline prices as Americans go into the holiday season. Last week, 11 Democratic senators in a letter urged President Biden to take action to address rising gasoline prices, Bloomberg reported.
Additional supply from the US could knock off oil prices as there are still risks for oil demand to slow in short term, Wahyu said.
Risks to demand
"In general, although there are positive signs on demand as air travel are picking up, it could be dampened by tighter monetary and fiscal policy," said Wahyu.
The Organization of Petroleum Exporting Countries in its monthly oil market report for November, released on Thursday, revised down its world's oil demand growth in 2021 by 0.16 million barrels per day (bpd) compared with October's assessment to stand at 5.7 million bpd. Global oil demand for this year is now estimated to reach 96.4 million bpd.
Read more: Gas prices creep upwards, OPEC projects reduction in oil demand