NuZee (NUZE) shares traded 278% higher on Walmart distribution deal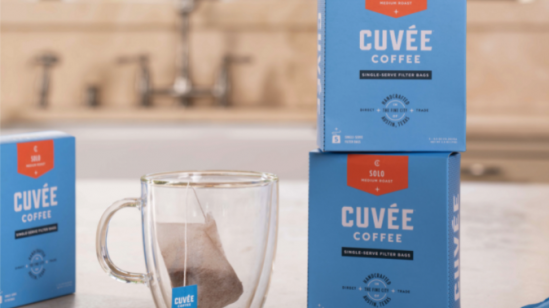 Shares of NuZee spiked over 278% at one point Thursday, after its client partner, Cuvée Coffee secured a distribution agreement with retailer Walmart.
The Walmart agreement will mean that the NuZee-packaged Cuvee Coffee will be available in over 3,000 Walmart locations across the US.
Before Cuvée's 11:02 a.m. EST announcement, NuZee shares were trading near the opening $2.00 share price. By 11:10 a.m., NuZee shares had risen over 82% to 3.66 per share and climbed all the way to the $7.60 per-share session-high price shortly after noon.
Shares up 163% on the day
NuZee, which manufactures single-serve, branded, coffee bags on behalf of coffee companies, such as Cuvee for retail sale saw its shares move from the $2.01 opening share price to as high as $7.60 shortly after Noon EST. NuZee shares gave back some profits in afternoon trading, however, but still closed at $5.29 per share, up 163.2% on the day.
Volume topped 107.9 million shares traded Thursday, versus an average 33,794 daily trades, according to data maintained by Nasdaq. NuZee trades over the Nasdaq exchange under the ticker NUZE.
Plano, Texas-based NuZee packages client partner's ground coffee in single-serve eco-friendly packages for retail distribution and sale, as well as sourcing third-party coffee blends for private-label retail branded coffee packages. Austin, Texas-based Cuvée Coffee sells sustainable artisan roasted coffee beans through its direct trade network to coffee houses and consumers directly through a subscription service.
Walmart partnership
"NuZee is thrilled to see our partner roasters, Cuvée Coffee, expand their customer reach with the single-serve filter bags at select Walmart locations nationwide," said NuZee Chief Innovation Officer Travis Gorney in a prepared statement.
"The filter bags are a testament to how important convenience and quality are to us at Cuvée," said Cuvée Coffee founder Mike McKim in the same statement. "I'm incredibly excited about our partnership with NuZee and the opportunity to be on Walmart shelves around the country so more people can experience the convenience of these filter bags."
Read more: Walmart exits the handgun market