Novartis posts good results even as cancer drug fails trial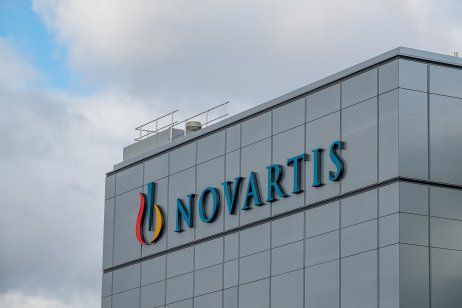 Novartis International, the American-Swiss multinational pharmaceutical corporation, reported strong results in its quarter three statement on Tuesday.
Net sales increased to $13bn, compared to the same period last year, which saw sales come in at $12bn.
The company, which has headquarters at Basel in Switzerland and Cambridge in the United States, also announced that it was reviewing its Sandoz Division, a section of Novartis which specialises in generic pharmaceuticals and biosimilars.
The drugmaker also posted an update, which said its phase three CANOPY-1 study on its drug Canakinumab failed to improve the overall survival rates for lung cancer and "did not meet its primary endpoints in non-small cell lung cancer."
Reviewing Sandoz business
The group added that it was exploring options, which ranged from retaining Sandoz or separating it from the business.
"We are…commencing a strategic review of Sandoz to maximise shareholder value. We remain confident in the strength of our pipeline and launch brands to fuel the growth of our company in the mid-to-longer term," said Vas Narasimhan, chief executive of Novartis.
"Novartis delivered strong innovative medicines performance, driven by the continued momentum of Cosentyx and Entresto, allowing us to raise peak sales guidance for these products. Rejuvenation of our portfolio continues, from our key brands which include Kesimpta, Leqvio, Zolgensma and the oncology portfolio," Narasimhan said.
Norvatis stock price was down 0.67% at CHF 77.02 ($83.72) in early morning trading today.
Read more: Novartis acquires gene therapy firm Arctos Medical