Novartis (NVS) announces $15bn share buyback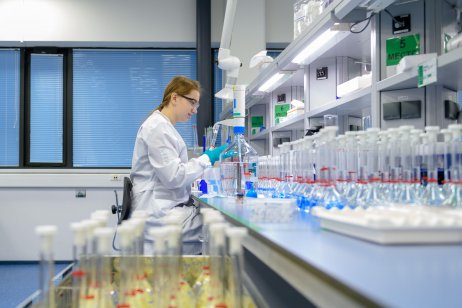 Swiss-based pharma giant Novartis announced that it will initiate a share buyback of up to $15bn to be executed by the end of 2023.
The buyback will be funded by proceeds from the recent sale of 53.3 million Roche bearer shares.
The Novartis Board of Directors are bullish on the company's short, medium and long-term growth potential, based on strong in-market portfolio, a robust pipeline of new products and advanced technology platforms.
Shareholder value
In a statement, the Zurich-listed company said: "With strong operational performance, prospects for earnings growth and the proceeds from the recent sale of the Roche stake, Novartis retains the flexibility to return value to shareholders through the planned $15bn share buyback, without compromising the company's capacity for value-creating bolt-on M&A, whilst providing a strong, growing dividend and reinvesting in the business."
The buyback is expected to start in the next few days and conclude by the end of 2023.
A proposal for an additional CHF10bn buyback ($10.83bn) will be presented at the company's AGM in March 2022. It will cover the amount exceeding the CHF8.8bn still available under the existing shareholder authority granted in 2021.
Further information on the dividend and growth outlook will be provided with the company's full year results in February 2022.
The market responded positively to the buy-back news. Novartis stock was up 3.77% (on the Swiss market) in early morning trading to CHF77.83.
Read more: Gemini Therapeutics (GMTX) vaulted by volume and buy ratings