Norwegian robotics firm AutoStore (AUTO) doubles Q3 revenue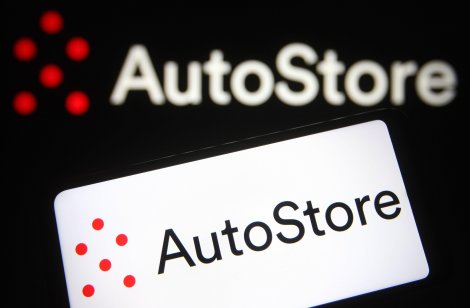 AutoStore (AUTO), the Norwegian manufacturer of warehouse robots, nearly doubled revenue in the third quarter amid an acceleration in the ecommerce market, the firm said Wednesday.
Third quarter results showed revenue rose 95.2% year-on-year from $43.4m to $84.7m, while its order intake rose 180% to $140m.
However, earnings before interest and taxes (EBIT) plummeted more than 500% to a $26.3m loss. It blamed expenses including litigation costs in a patent battle with Ocado, employee benefit increases based on its higher market value, and the cost of its listing on the Oslo Stock Exchange, which it completed in October.
The company bracketed these costs under adjusted items that were booked in the third quarter, and said adjusted EBIT was up 87.6% year-on-year to $42.3m.
Fresh listing
AUTO stock rose 1.28% through Wednesday to NOK40.50 (£3.39).
The company, which was founded in 1996, was valued at $12.4bn in its IPO, making it Norway's most valuable new listing since 2001.
Japan's Softbank acquired a 40% stake in the company in February and did not sell stock in the IPO. At the time, SoftBank head Masayoshi Son said the investment was to help AutoStore "aggressively expand across end markets and geographies."
AutoStore reported $182.1m net revenue in 2020, which it forecasts will rise to $300m in 2021 and over $500m in 2022.
Untapped market?
AutoStore chief executive Karl Johan Lier said the company was operating in a "huge, underpenetrated market," which he valued at $230bn.
Its automated storage and retrieval system sends robots to store and collect products, allowing warehouses to pack in four times as much inventory.
WhIle the company faced higher materials costs in the quarter due to an increase in aluminium prices, Lier said the issues plaguing many industries – increased pressures on warehouse costs and productivity, plus labour shortages – largely worked in its favour.
"The growth and performance in the third quarter of 2021 highlights the momentum for AutoStore," he said.
"We are confident in our ability to deliver solutions to sustain the revenue growth guided on, despite the current tight situation for certain parts and materials which we are facing. This situation will have some short-term impact on margins."
Read more: Softbank invests .8bn in Norway's Autostore