Norfolk Southern hits cruise control in Q3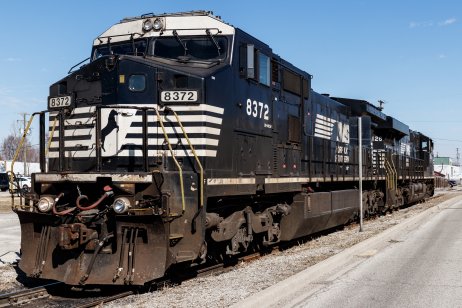 Shares of Norfolk Southern were up more than 1% to $289.72 (£210.67) on Wednesday after the company released Q3 earnings that showed a greater demand for railway transportation.
Shares are up more than 2% over the last week, and have increased nearly 13% since 1 October.
Earnings details
James Squires, Norfolk Southern's CEO, said in a press release that the company broke "a number of records" in Q3.
"The actions taken by our employees show our commitment to find sustainable solutions for our customers and shareholders in the face of significant supply chain disruptions," Squires said.
According to the railway's Q3 earnings statement, Norfolk Southern earned a net income of $753m on more than $2.85bn in operating revenue. The company's operating revenue increased 14% when compared to last year.
These earnings produced EPS of $3.06 for investors.
Analysts at MarketBeat projected the company to report EPS of $2.94 ahead of the announcement.
Income from railway expenses increased to $1.1bn, a 35% increase on a year-over-year basis. In all, Norfolk Southern earned more than $246m more in Q3 2021 than it did in Q3 2020.
Operating expenses
The railway was able increase its revenues without a significant increase in operating expenses as well, the earnings statement shows. In Q3, Norfolk Southern's railway operating expenses increased to $1.7bn, a 3% increase when compared to this time last year.
However, the company said last year's results included a $99m impairment charge. Excluding the impairment charge, Q3's operating expenses were up by $149m or 10% when compared to 2020, the earnings statement said.
Norfolk Southern was also able to improve its operating ratio by 630 basis points up to 60.3% when compared to last year.
If last year's impairment charge is excluded, the company's operating ratio increased by 230 basis points, according to the earnings.
Read more: US election-driven forex forecast: how will the outcome impact the currencies market?