Nike (NKE) stock up 8% as supply-chain issues ease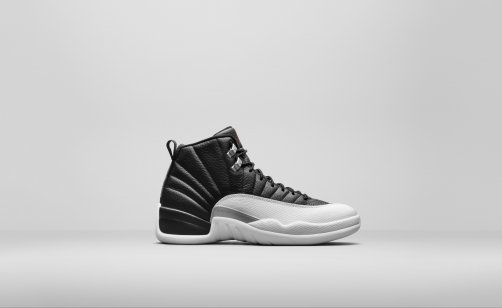 Nike stock is up more than 8% on Tuesday after reporting better than expected earnings that showed some of the company's supply-chain issues abating.
The sports shoe and clothing company reported strong earnings on Monday, three months after sounding the alarm on supply-chain disruptions.
"(There is) light at the end of the supply-chain tunnel," Wedbush analysts Tom Nikic and Ezra Weener wrote in a note provided to Capital.com.
"Management noted that the manufacturing reopening in Vietnam is on schedule, with all factories now operational and ramping (currently averaging 80% of normal volume)."
Supply disruptions
Nike said manufacturing disruptions cost them 130 million units of production this fiscal year. While the Wedbush analysts said supply-chain issues appear to be closer to the end than the beginning, problems persist in China.
Bank of America analysts Lorraine Hutchinson and Christopher Nardone said Chinese revenues declined by 24%, more than double earlier forecasts of a 10% decline on the quarter.
"Our view on trends remains clouded due to the demand uncertainty following the Xinjiang cotton controversy (over alleged human rights abuses)," Bank of America analysts wrote in a report provided to Capital.com.
"The remaining question is when China will return to the double-digit sales pace at pre-pandemic company leading margins."
What is your sentiment on NKE?
Vote to see Traders sentiment!
Nike stock performance
Nike stock surged more than 30% higher to around $173 per share over the summer from June to August, as consumers flooded the company with orders amid a reopening of the economy.
The stock then fell to as low as $145 per share at the end of September when management highlighted supply-chain issues affecting production.
Following its latest earnings report for the quarter ended 30 November, the stock is back up near those highs at $171 per share. Nike stock is up more than 21% year to date.
Earnings performance
Revenue rose by 1% year over year to $11.36bn, beating expectations of $11.25bn, according to Refinitiv data.
Investors were, perhaps, most impressed that earnings per share came in at $0.83, beating analysts' consensus of $0.63 for a 32% positive upside, according to Refinitiv.
Nike is also embarking on a strategy of more direct-to-consumer sales, which rose 9% in the quarter to $4.7bn.
Read more: Nike (NKE) beats estimates for Q2 earnings