Nike (NKE) beats estimates for Q2 earnings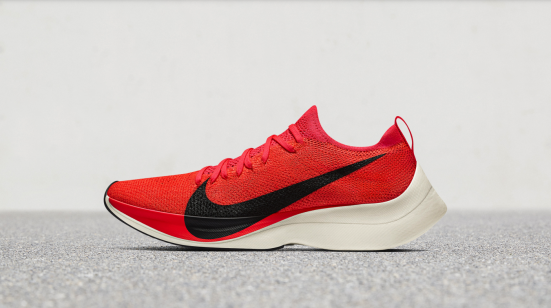 Nike reported 83 cents per share earnings on $1.34bn (£1.01bn) in net income Monday, topping Wall Street estimates of 63 cents per-share earnings for its fiscal second quarter of 2022.
Quarterly revenue totalled $11.4bn, outpacing the $11.3bn analysts expected.
The Beaverton, Oregon-based athletic apparel manufacturer's stock rose 4.63% in after-market trading on the news to $161.24 versus Monday's $156.43 closing share price. Nike stock trades on the NYSE under the ticked NKE.
"Nike's strong results this quarter provide further proof that our strategy is working, as we execute through a dynamic environment," said Nike CEO John Donahoe in a statement. "We are now in a much stronger competitive position today than we were 18 months ago."
Concerns over supply chain
Analysts had been concerned continued about supply-chain disruptions and lockdown orders in the Asian countries where Nike products are manufactured would weigh on Nike's financial performance.
"While closures had an impact across our portfolio, North America and EMEA delivered growth due to higher levels of in-transit inventory entering the second quarter," Nike added in its release.
As we navigate through short-term supply challenges, we are focussed on executing our Consumer Direct Acceleration strategy to fuel our long-term financial outlook," added Nike CFO Matt Friend in the same release.
Vietnam factories open
Friend cited the "unprecedented levels of volatility" in Nike's supply chain during the follow-up investor conference call, and reported the worst should behind Nike going forward.
"Factory repoenings in Vientam are now on plan," Friend said, adding worker attendance is increasing and production is at 80% of pre-closure levels. "Factory closures in Vietnam caused us to cancel production of 130 million units causing us to lose three months of production volume."
Vietnamese factories began reopening in October, however, Friend added and as of today all of Nike's factories in Vietnam are operational.
Compared to 90 days ago we're completely confident production will normalise heading into fiscal 2023," Friend added on the call.
Inventory lost to the factory closures, however, was offset by the arrival of in-transit inventory delivered in Nike's fiscal second quarter and boosting quarterly revenue.
Adding that the supply chain remains in a recovery mode, Nike expects "sequential improvement starting in the third quarter," Friend said.
Factoring in the higher costs associated with supply-chain disruptions, Nike expects revenue to grow in the mid-single digits in the next two quarters of its fiscal year.
Read more: Nike records .3bn revenue in fourth quarter 2021