Nickel price rose as Indonesia mulls tax on EV battery metal exports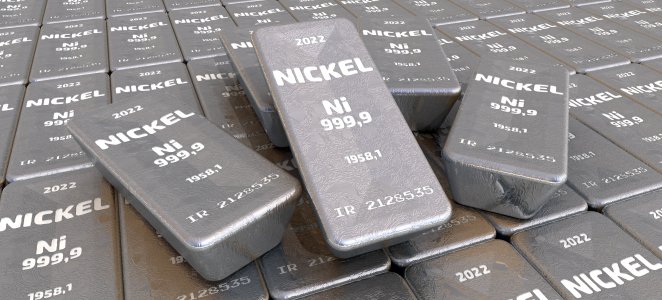 Nickel rose from recent three-week lows of about $21,475 to $21,984 on Friday morning, spurred by the Indonesian government considering implementing a tax on electric vehicle (EV) battery metal exports.
Indonesia is the world's largest nickel producer, with an output of about 1 million metric tons in 2021, with the metal being a battery metal, like aluminium and copper and used extensively in electric vehicles. This is the latest step in a long-standing attempt by the Indonesian government to develop its domestic nickel and battery metals processing market.
Indonesia has sporadically banned the export of nickel ore, first in 2014, then in 2017 and finally in 2020, which dealt a huge blow to China, the top nickel importer, accounting for about $2.35bn worth of imports in 2020. This has led to a shift from nickel ore exports to ferronickel and nickel pig iron, both of which Indonesia is now planning to tax as well.
Nickel prices have rebounded from a recent three-week low
Why is Indonesia taxing nickel pig iron and ferronickel now
?
This tax is speculated to be implemented sometime this quarter and is expected to help further develop the country's domestic stainless steel and nickel producing facilities and generate more income, by hopefully pacing the level of exports, especially to China.
The government is concerned that otherwise, the country's smelters are likely to over-exploit the country's abundant nickel resources too quickly, while the nickel price is still fairly low and thus fail to capitalize on its true value later on, when EVs take off more. To this end, Indonesia is also considering capping the number of authorised smelters.
However, with inflation also contributing to higher input and raw material prices, a lot of nickel smelters are still struggling to ramp up production to pre-COVID levels.
What is your sentiment on TSLA?
Vote to see Traders sentiment!
Could this tax take away from stainless steel and give to battery metals
?
Although this tax was originally intended to boost investment in stainless steel production facilities, for which nickel is also used, this may actually prompt more of a shift to battery metal products, which are seen as more profitable right now. Ranking highest among these are electric vehicle batteries, which Indonesia is very keen on producing domestically.
As such the government has been trying to convince major electric vehicle companies such as Tesla (TSLA) to start producing its batteries in Indonesia, as well as Chinese groups such as Tsingshan Holdings to expand their existing operations in the country.
Could nickel be making a comeback to the global market?
Nickel has been facing an extremely volatile few months since March this year, with the effects of Russian sanctions, as well as a notorious short squeeze by Tsingshan Holdings. This has led to the London Metals Exchange (LME) stopping nickel trade intermittently, as the 145-year old exchange struggled to handle the volume of trades.
This led to other global exchanges such as the Chicago Metal Exchange to step in to fill the nickel gap, however, it was not enough, with a number of smelters already having had to shut down due to a scarcity of supplies.
Indonesia is thus in a powerful position right now, as the largest nickel producer and this tax could be instrumental in bringing nickel back to the global stage in force, as well as boosting prices in line with a rise in electric vehicle demand and production.