Nickel drops after Tsingshan's Indonesia plant starts production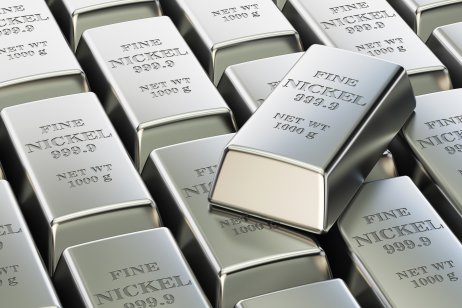 Nickel prices dropped for a second day on the prospect of rising supply of high-grade nickel following the start of production at China's Tshingshan Group plant in Indonesia.
The benchmark nickel futures on the London Metal Exchange (LME) eased 0.28% to $19,820 per metric tonne on Friday. The price of the metal – mostly used for making stainless steel – has traded in $19,000 to $20,000/tonne below a decade high of $21,036 hit on 24 November, according to economic data provider Trading Economics. The silvery metal is also increasingly used for making electric vehicle batteries.
Tsingshan Group, Chinese stainless-steel producer, has successfully started nickel matte production in Indonesia, Fastmarkets reported on Thursday. The company's nickel matte project is the first to achieve commercial production in Indonesia.
Battery-grade metal
The group plans to create a cheap and ample supply of battery-grade metal, which could help ease concerns over tightness in the market," ING Group said in a note on Friday.
Nickel matte is the raw material to produce nickel sulphate which is a key material to make EV battery.
Shanghai Metal Market in its commentary on Friday said the impact of the commissioning of the Tsingshan's nickel matte project was insignificant because it has met expectations. The production schedule was also later than the original schedule to start in October, it added.
Sluggish demand
"In addition, there is currently no economic advantage in converting NPI (nickel pig iron) to nickel matte, and the production is just for order delivery," SMM wrote.
On top of this, the current demand for downstream product is sluggish, while the influence of low inventory weakened, it said.
Read more: Nickel prices fall as supply increases