NHTSA orders Tesla to provide Autopilot data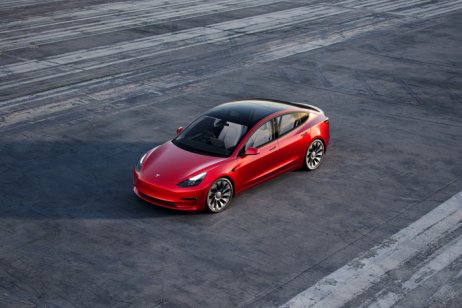 The US government has ordered Tesla to turn over data on its Autopilot self-driving software or face about $115m in fines.
The National Highway Traffic Safety Authority issued the order in a letter on Tuesday 31 August as part of its probe into crashes involving Tesla electric vehicles (EVs) and parked emergency vehicles. Tesla must provide the information by 22 October.
Agency identifies a 12th crash
The federal agency also revealed it has identified a 12th crash as part of its probe. The latest incident occurred Saturday 28 August in Orlando, Florida and involved a Tesla Model 3 and a police vehicle. The NHTSA investigation summary initially identified 11 crashes involving Tesla EVs and emergency vehicles between January 2018 and July 2021. In those crashes, 17 people were injured and one person was killed.
The NHTSA's 11-page letter, sent to Tesla's director of field quality Eddie Gates, seeks comprehensive information on Autopilot hardware and software, all crashes involving Tesla 2014-2021 models equipped with the system, and all personnel including past and present officers, employees, agents, contractors, consultants, attorneys, law firms and others associated with developing and producing the technology.
"This is an incredibly detailed request for huge amounts of data. But it is exactly the type of information that would be needed to dig into whether Tesla vehicles are acceptably safe," Carnegie Mellon University electrical and computer engineering professor Phil Koopman told NBC.
What is your sentiment on TSLA?
Vote to see Traders sentiment!
Vehicles used Autopilot and Traffic Aware systems
The NHTSA has confirmed the Tesla vehicles involved in the crashes were using both Autopilot and Traffic Aware cruise-control systems.
Another US federal safety watchdog, the National Transportation Safety Board has called on Tesla to implement tougher standards on Autopilot and its driver-assistance technology.
Senators Richard Blumenthal of Connecticut and Ed Markey of Massachusetts have also asked new Federal Trade Commission chair Lina Khan in an 18 August letter to investigate Tesla for "potentially deceptive and unfair practices" related to its marketing of the partial self-driving features in its electric vehicles.
Although Tesla calls its self-driving software systems Autopilot and Full Self-Driving, the company's EVs are not fully self-driven. American law requires a driver to control driver-assistance systems.