NextEra Energy misses revenue estimates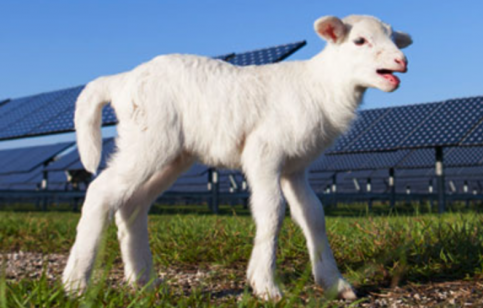 US renewables company NextEra Energy beat the top-line earnings-per-share estimates but missed revenue estimates, it reported Wednesday.
Gross earnings (EBIDTA) for the third quarter came in at $334m or $0.23 per share on revenue of $4.37bn (£3.17bn) – shy of analysts' $5.40bn expectations.
On an adjusted basis, taking into account the four-to-one stock split in October 2020, earnings were $0.75 per share, topping the $0.72 per share estimate.
NextEra said it expects earnings-per-share growth to be in the 6% to 8% range in 2022. Additionally, the Juno Beach, Florida-based firm announced the $280m acquisition of wind-generation projects in California totalling 100 megawatts.
NextEra shares rose in early trading Wednesday, reaching $84.12, up 2.87% from the $81.72 opening share price.
'Strong financial performance'
"Strong operational and financial performance during the first nine months of the year and a low payout ratio of roughly 75% highlights that NextEra Energy Partners remains well-positioned to deliver on its growth objectives," said NextEnergy CEO Jim Robo in a statement.
"Today, we are announcing an agreement to acquire an approximately 100-megawatt operating California wind asset from a third party.
"We continue to believe NextEra Energy Partners offers a compelling investor value proposition and look forward to delivering on that potential over the coming years," he added.
During an investor conference call following the earnings release, Robo expressed hope the reconciliation bill currently stalled in the US Senate eventually passes, due to the carbon credits contained.
"I don't foresee a reconciliation bill without [carbon credits], but we've seen over the past couple of weeks the challenges getting that done," Robo said on the call. "Credits are a big part of the decarbonisation of our environment and we are positioning ourselves to be a leader there."
Read more: Energy storage company Fluence files for an initial public offering