Next half-year numbers helped by surge in online business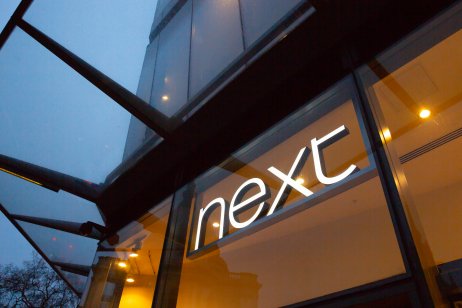 Fashion retailer Next has reported profit before tax of £347m ($469m) for the six months to July 2021, up 5.9% versus 2019.
This compares to profit before tax of £9m for half-year 2020 when full-price sales were down 33% on the previous year.
The impact of Covid-19 was seen in where profits were generated – online profits rose 74% to £318m while retail fell 120% to a loss of £17.8m.
Full-price sales in the last eight weeks were up 20% versus 2019, exceeding the group's expectations. This compares with previous guidance for the second half of 6%.
Next has increased its full-price sales guidance for the rest of the year to be up 10% versus 2019.
Increased profit forecast
Forecasted profit before tax (post-IFRS 16) is now £800m, up 6.9% versus 2019 and £36m ahead of its previous guidance of £764m.
The year-end net debt forecast is now £610m, a reduction of £502m against two years ago.
Earnings per share is expected to be 516.9p, up 9% versus two years ago.
In its half-year report, Next highlighted the significance of online opportunities.
"Liberated from the physical constraints of the four walls of retail shops, our product teams have flourished, pushing the boundaries of our designs, with greater choice of fabrics, prints and fits across a wider range of sizes and over a broader span of prices. In addition, they have expanded into new product categories, extending the reach of the Next brand, from performance sportswear through to garden furniture."
Earlier this month, Next struck a deal with US-based clothing chain Gap to run its business in the UK and Ireland.
Under the terms of the deal, Next will operate Gap's online shopping business, host branded Gap concessions in selected retail locations and offer click-and-collect options for online shoppers.